Canadian Parachute Program - New hours starting July 1. Recommended to call in advance: 416-626-5100. We continue to have a hold on clothing donations. Click here for more information.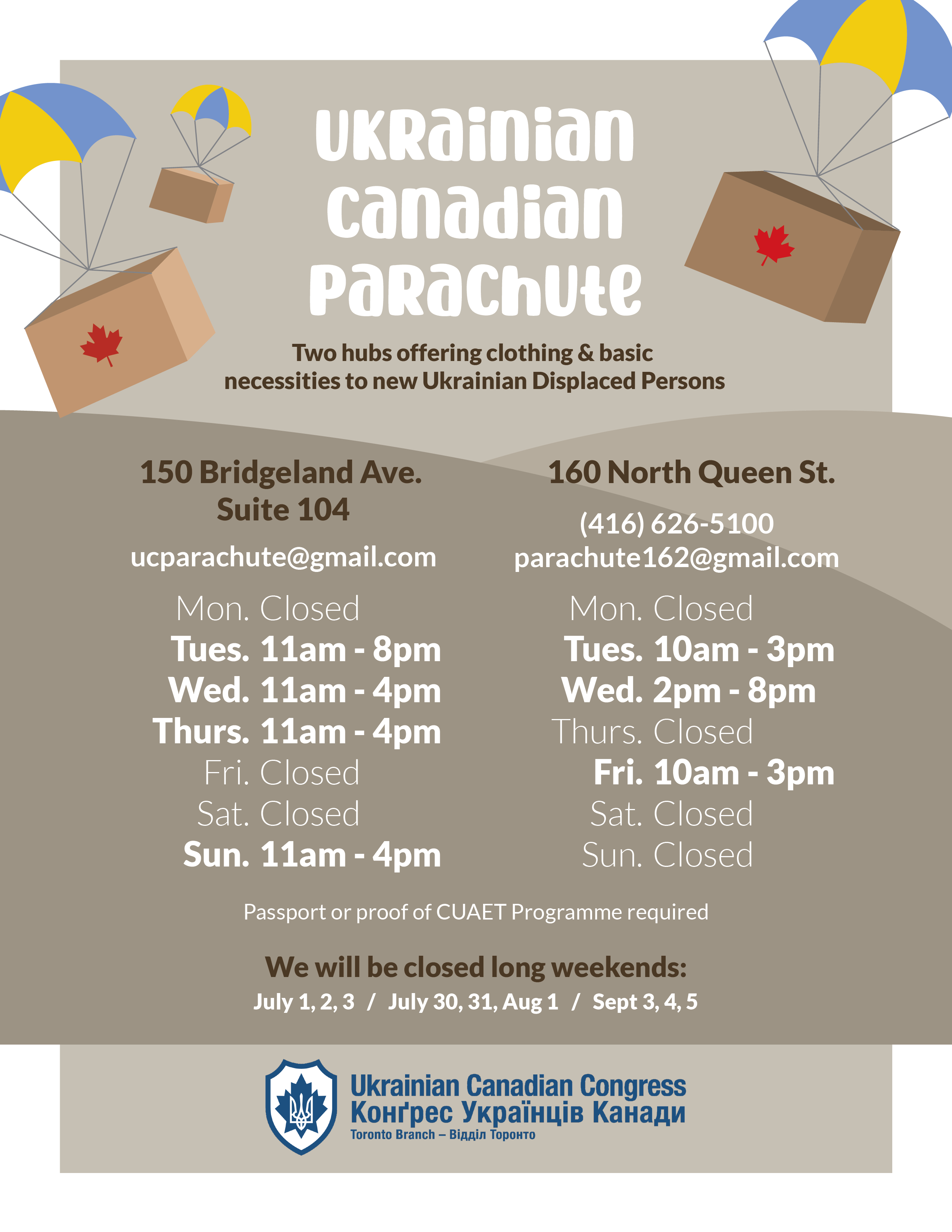 - Summer Ukrainian Canadian Parachute Program hours will begin in July. Please check the newest flyer attached for details. It is advised to call 416-626-5100 prior to coming to ensure there have been no last minute changes to hours of operation.
- We will be closed July 1, 2 and 3 (Friday – Sunday).
- We are stopping all clothing donations for the foreseeable future.
- Our donation centre at 173 North Queen Street is temporarily closed.
- We will be accepting NEW: pillows, bed sheets and packaged underwear and NEW or GENTLY used: towels, duvet covers, blankets, practical kitchen essentials and toys. Donations to be made at 160 North Queen St. (back door) on Mondays 10:00 - 3:00 or Thursdays 3:00 - 8:00.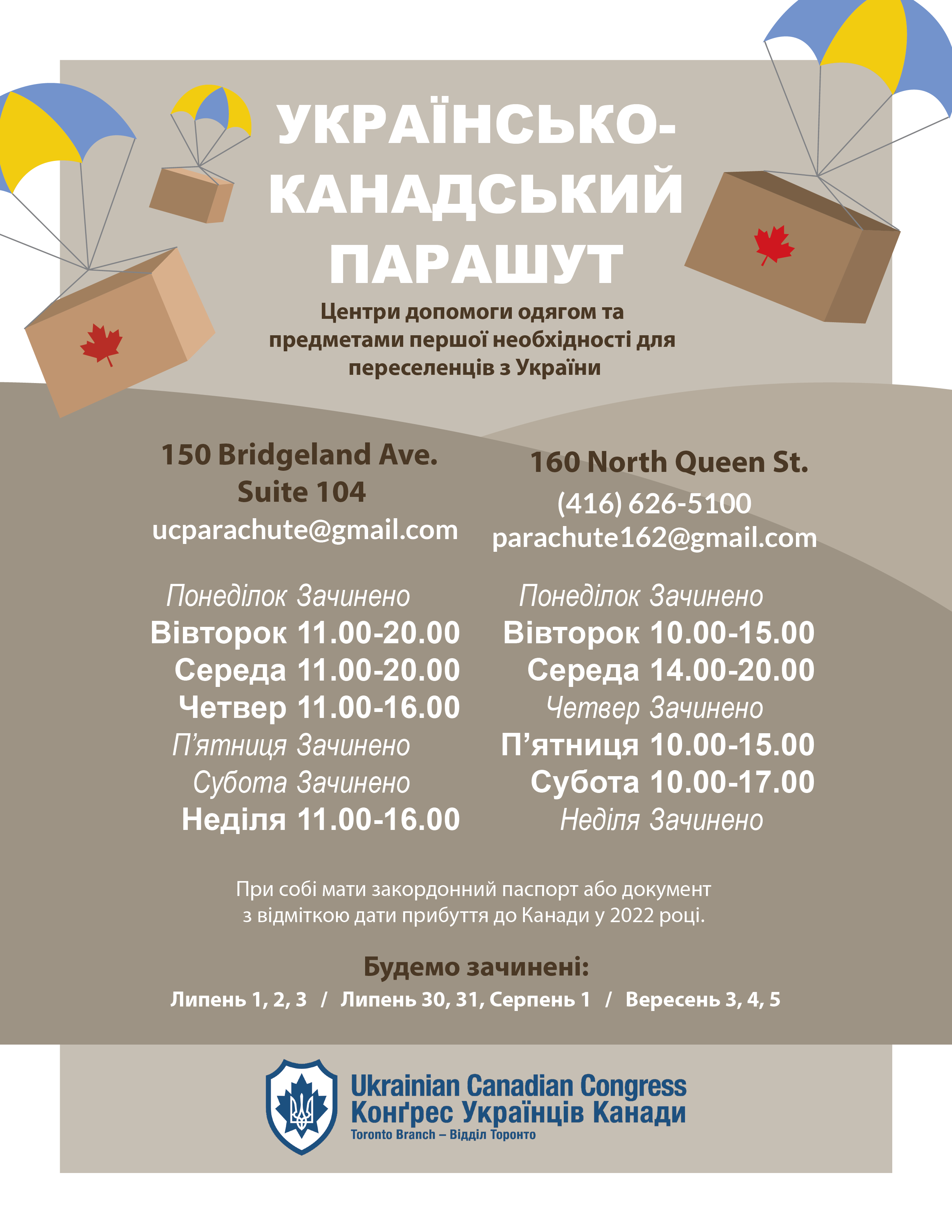 ---