NEW Ukrainian Canadian Parachute Hours - Click Here for More Information!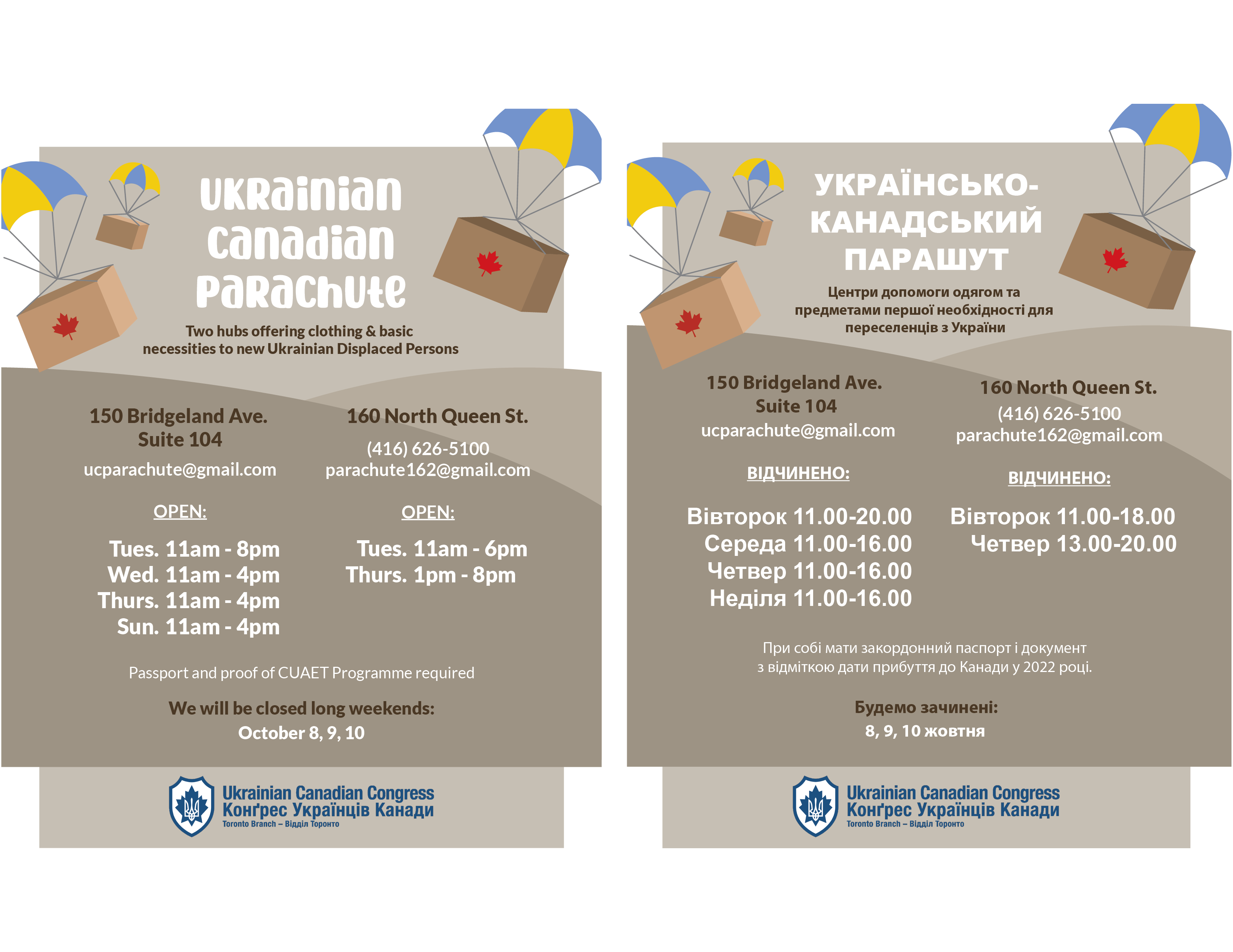 160 NORTH QUEEN will start new store hours as of Tuesday September 27.
We will be CLOSED Friday September 23 to welcome autumn, bring in warmer clothing and be OPEN Saturday September 24 from 10-5.
We will continue to welcome newcomers after Saturday September 24 on Tuesdays and Thursdays with warmer clothing.
З 27 вересня крамниця запрацює за новим графіком. У п'ятницю, 23 вересня, ми будемо ЗАКРИТІ, щоб викласти тепліший одяг і буде ВІДКРИТО у суботу, 24 вересня, з 10:00 до 15:00.
Ми продовжуватимемо вітати новоприбулих після суботи, 24 вересня, по вівторках і четвергах.
---