THE UKRAINE2CANADA TRAVEL FUND -- NEW RELEASE OF 300 TICKETS!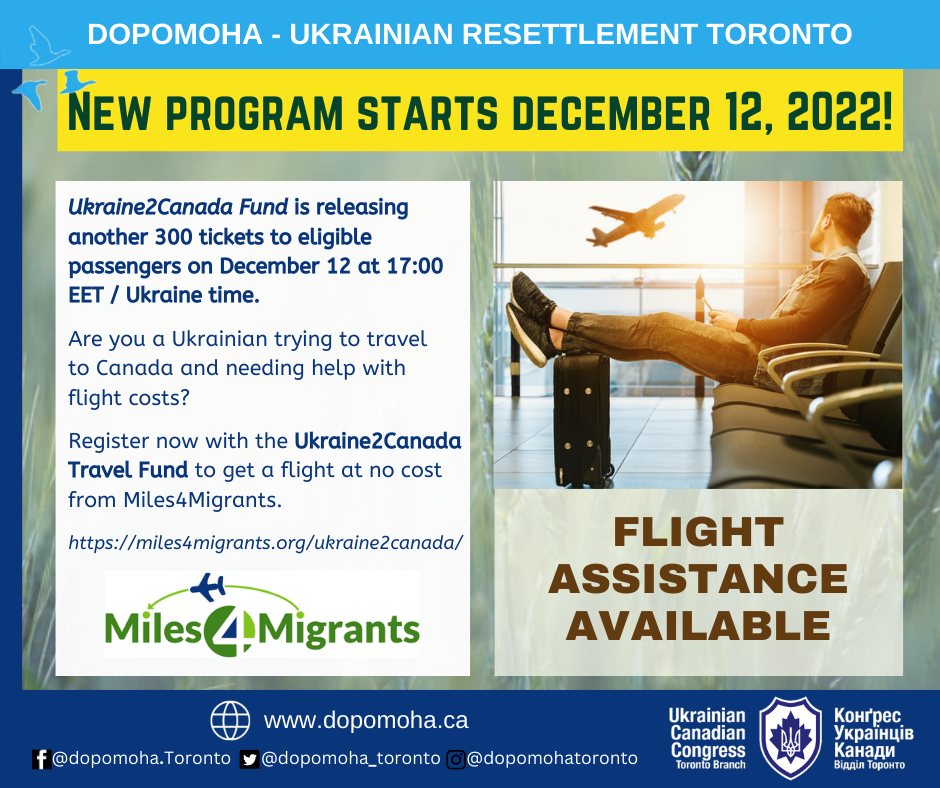 12 грудня 2022 року о 17:00 за східноєвропейським часом / за українським часом фонд Ukraine2Canada випускає ще 300 КВИТКІВ для відповідних пасажирів.
Перед початком подання заявки переконайтеся, що ви маєте право на отримання квитка: https://miles4migrants.org/ukraine2canada/Ukraine2Canada
Fund is releasing another 300 TICKETS to eligible passengers on December 12, 2022 at 17:00 EET / Ukraine time.
Before starting the application, please ensure that you are eligible to obtain a ticket: https://miles4migrants.org/ukraine2canada/
---