Who We Are
The Ukrainian Canadian Congress (UCC) represents the Ukrainian Canadian community before the people and Government of Canada, promotes linkages with Ukraine, and identifies and addresses the needs of the Ukrainian community in Canada to ensure its continued development within Canada's socio-cultural fabric.
The Ukrainian Canadian Congress – Toronto Branch (UCC-Toronto) has 66 member organizations that represent our community across a wide spectrum of demographics and interests. These organizations are separate entities with their own members and are represented within UCC-Toronto via their member representatives who elect the Board of the UCC-Toronto.
There are currently over 1.2 million Canadians of Ukrainian background living in Canada, over 100,000 living in the City of Toronto and many more residing in the surrounding Greater Toronto Area.
Board of Directors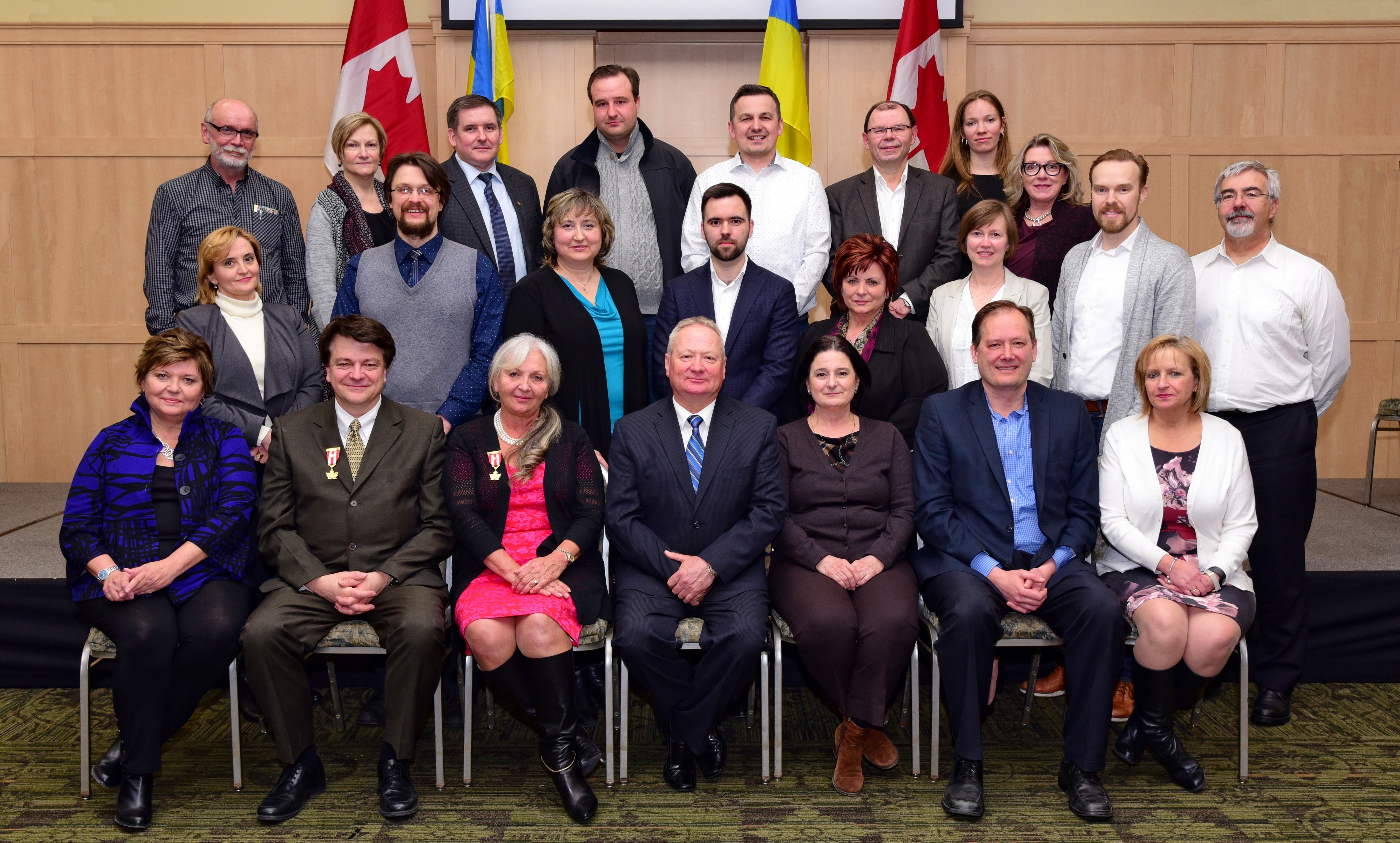 UKRAINIAN CANADIAN CONGRESS – TORONTO BRANCH
Board of Directors
2018-2020
MEMBERS of the EXECUTIVE
Rewa, Oksana
Past President
Schturyn, Petro
VP, Finance Internal Relations
Shwec, Markian
VP, External Affairs
Stadnyk, Marijka
VP, Operations
Winnicki, Lesya
VP, Administration
MEMBERS
Antoniw, Taras
Independence Day
Bonk, Lesia
Independence Day
Falcomer, Lida
Holodomor Commemoration
Gereliouk-Myndiuk, Nadia
Member at Large
Hordienko, Lilia
Member at Large
Kardasz, Petro
Government Relations
Kisil, Anna
Special Events
Prokopiw, Nadia
Media Relations
Semotiuk, Ann
Community Developments
Slyepukhov, Oleksiy
Social Media & Communication
Tarapacky, Luba
Special Events
AUDIT COMMITTEE
ADVISORY COMMITTEE
Kalymon, Olia
Board Nomination
Kuryliw, Valentyna
Holodomor Education
Kalymon, Taras
Education - Ukrainian Schools
Szkambara, Marika
Historical/Archival
IabIonskyi, Oleksandr
Ukrainian Sports Council
Aims & Objectives
The Board is supported by its member organizations and the community in its efforts to achieve the following goals and objectives:
1.

To represent the Ukrainian Canadian Community in the Greater Toronto Area and all surrounding municipalities where no branch of the UCC exists to serve the needs of the Ukrainian Canadian Community.

2.

To strengthen and co-ordinate the participation of Ukrainian Canadians in Canadian social and cultural life, based on democratic principles of justice, freedom and independence.

3.

To promote the development of friendly and mutually beneficial relations between Canada and Ukraine.

4.

To assist Ukraine in building an independent, united, and democratic state.

5.

To plan and develop among Ukrainian Canadians sound community life in all its aspects.

6.

To maintain, develop and enhance the Ukrainian culture and language as integral elements of the Canadian multicultural mosaic.

7.

To carry on and assist in efforts for the improvement of the social, economic and cultural conditions of Ukrainian Canadians, and to cooperate with other agencies in rendering assistance to Ukrainian Canadian elderly, disadvantaged, youth, and Ukrainian immigrants, and refugees.

8.

To promote the growth of a spirit of tolerance, understanding and goodwill between all segments of society within a multicultural Canada.