Back to Profile
---
The Spirit of Beads: Sharing our Stories Re-Opening
Promoted by Ukrainian Museum of Canada, Ontario Branch
Begins on Tue, Jul 27, 2021 10:30 AM
Ukrainian Museum of Canada, Ontario Branch, 620 Spadina Avenue, Toronto
Event Description
Ukrainian Museum of Canada, Ontario Branch is re-opening for in person visits!
We are so excited to re-open our doors on Tuesday, July 27 and welcome back guests to view our current exhibition The Spirit of Beads: Sharing Our Stories, a joint partnership with the Native Canadian Centre of Toronto.
To comply with provincial and municipal government COVID-19 restrictions only FOUR people at a time may be admitted into the Museum to view our exhibition. Appointments may be booked for 1-hour time slots, via Eventbrite. Between each time slot, the Museum will be sanitized.
Health and safety is our main priority. To keep you and our employees safe, visitors to the Museum must wear masks at all times and maintain social distancing. To review our COVID-19 Protocols please click here.
Admission is by donation (suggested $10 or pay-what-you can). Credit & debit cards are now accepted at the reception or you may make a donation when booking your visit on Eventbrite. We invite you to come enjoy our current exhibition safely.
It has been far too long since we have seen you and we can't wait to welcome you in person!
To book your in-person visit please click here
Social Media
---
Event Poster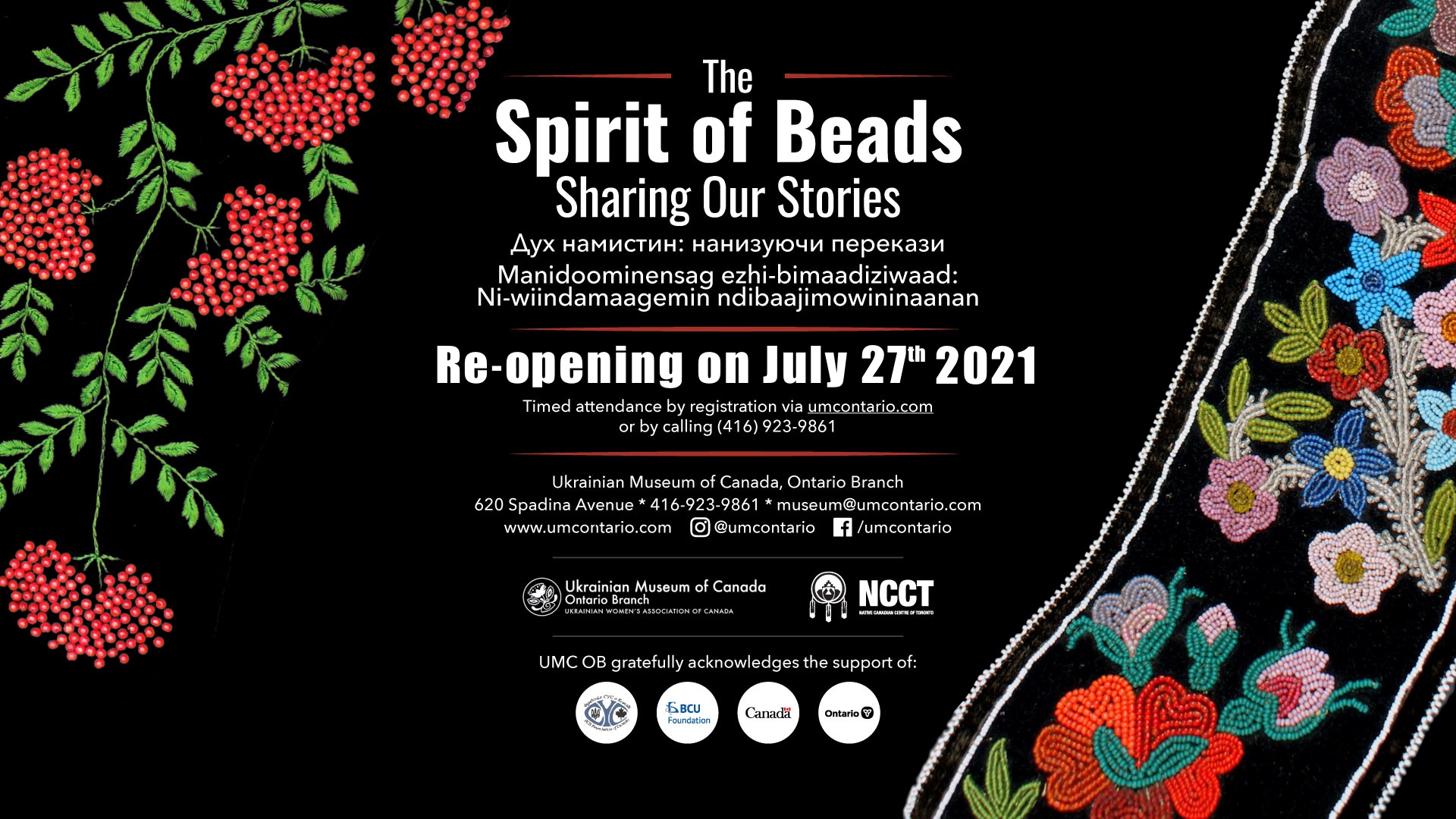 ---