Back to Profile
---
Ukrainian Netted Cuff workshop with Maria Rypan
Promoted by Ukrainian Museum of Canada, Ontario Branch
Begins on Sat, Jun 12, 2021 1:00 PM
Ends on Sat, Jun 12, 2021 4:00 PM
Virtual Webinar via Zoom,
Event Description
In connection with their recent exhibit "The Spirit of Beads: Sharing our Stories", Ukrainian Museum of Canada, Ontario Branch and Native Canadian Centre of Toronto present a series of beading workshops.
Ukrainian Netted Cuff workshop with Maria Rypan
Description: The stunning pizzazz comes from the continuous zigzag and the contrasting beads. Maria Rypan will show you how easily the zigzag pattern is created by colour placement as you bead along. The motifs are quickly formed as you bead weave vertically up and down. The colour changes keep you on your toes and works up quickly into a bracelet band
3 hours
Time: 1pm - 4pm Saturday, June 12 2021
Maximum participants: 15
Age/experience level: Comfortable with in-hand beadweaving
Cost per participant: $45. Cost includes materials, which will be mailed to the participant.
For more information please visit: https://www.umcontario.com/workshops-spirit-of-beads
Registration will be done by phone at 416-923-9861
Social Media
---
Event Poster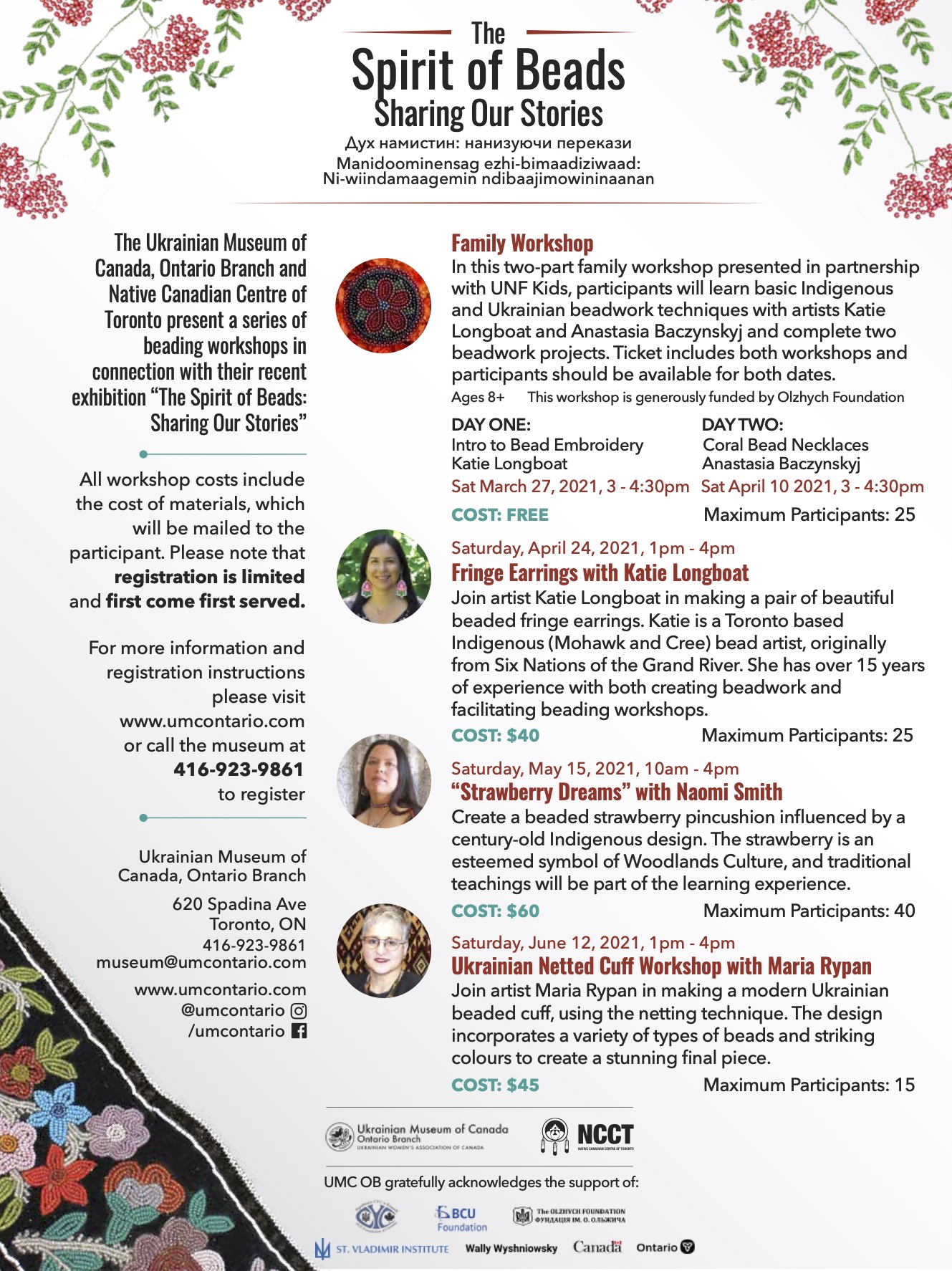 ---
Featured Image