Back to Profile
---
Moving to Long-Term Care Education Workshop
Promoted by St. Demetrius (Ukrainian Catholic) Development Corp./Ukrainian Canadian Care Centre, St. Demetrius Residence
Begins on Thu, Oct 3, 2019 6:30 PM
Ends on Thu, Oct 3, 2019 8:30 PM
Ukrainian Canadian Care Centre, 60 Richview Road, Etobicoke
Event Description
This educational workshop aims to give caregivers an overview of issues related to long-term care. The goal is for caregivers to learn about the decision for long-term care and how it could have an impact on them and learn to cope with the transition.
This education workshop will be presented by the Alzheimer Society of Toronto in partnership with the Ukrainian Canadian Care Centre.
To reserve your seat call 647-725-0844.
Social Media
---
Event Poster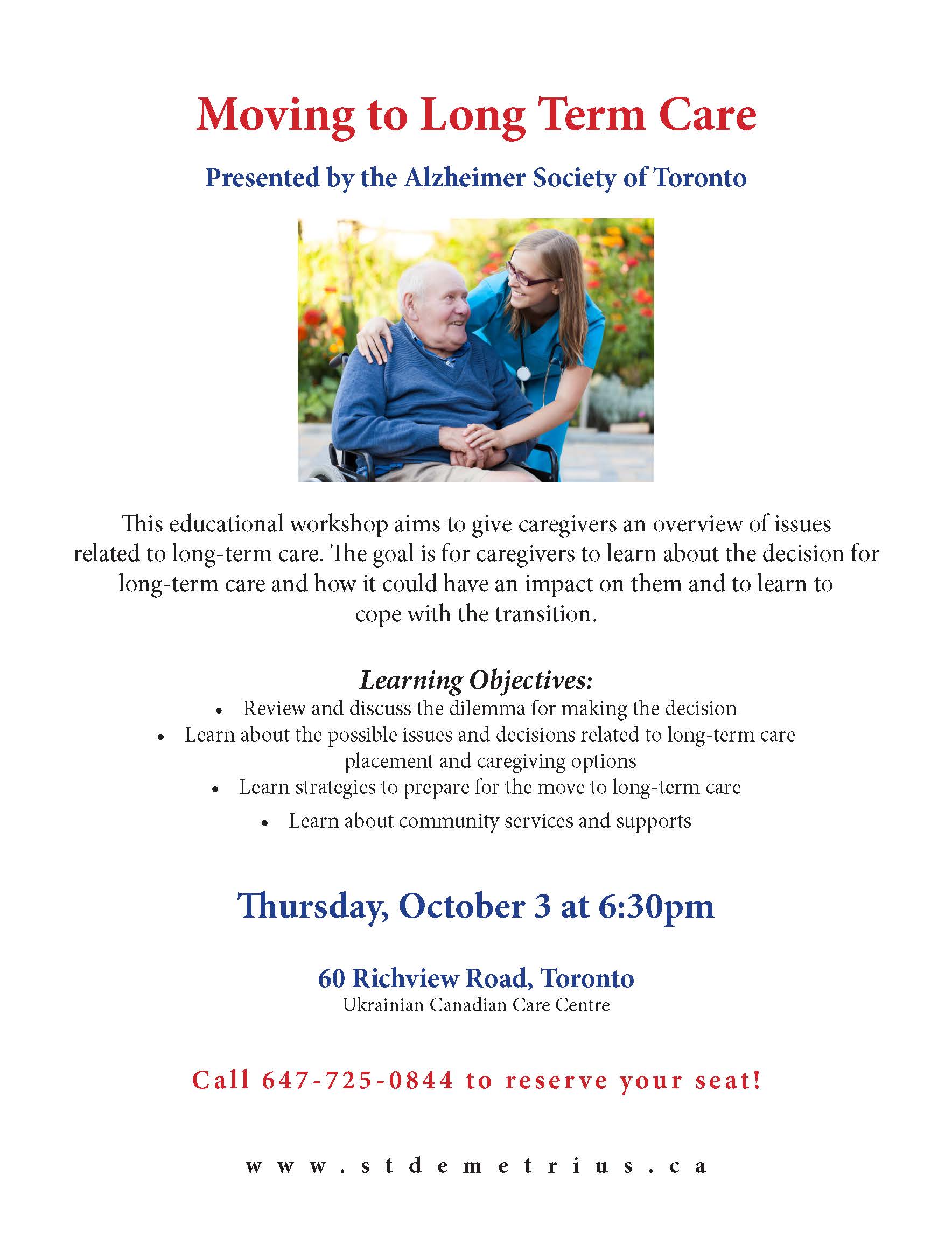 ---
Featured Image