Вічна та Світла Пам'ять..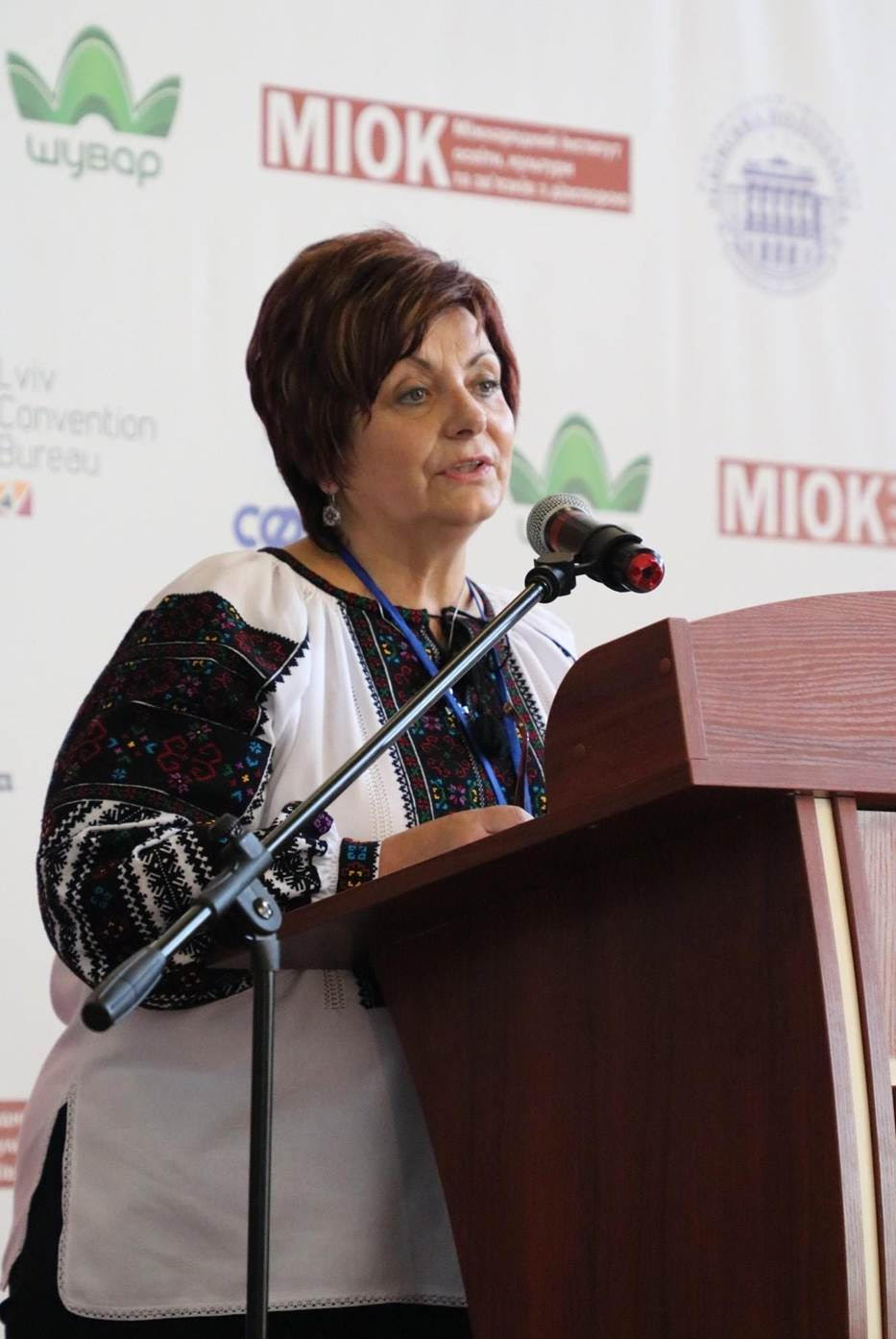 The Ukrainian Canadian Congress (UCC) Toronto Branch expresses its deep condolences on the loss of Anna Kisil who passed away on November 16. The Ukrainian Toronto community joins the family and many friends in mourning the loss of an outstanding community leader, philanthropist, activist and volunteer. She had a deep commitment to helping others and for serving her community and Ukraine.
Through decades of volunteer work, Mrs. Kisil served in many leadership roles in community organizations. She was President of the World Federation of Ukrainian Women's Organizations, Vice President of the Ukrainian World Congress, President of the "Fourth Wave" International Organization of Ukrainian Communities for North America, a board member of the Canadian Ukrainian Art Foundation, Ukrainian Canadian Congress-Toronto, and many other Ukrainian Canadian organizations.
A successful businessperson, Mrs. Kisil generously donated to many worthy causes and supported the work of projects and initiatives in Ukraine, Canada and around the world. For her philanthropy, leadership and voluntarism, Mrs. Kisil received several awards in Canada and Ukraine, including most recently the Ivan Mazepa Cross from Ukraine for significant contributions to the development of international cooperation and community work.
We ask God to remember Mrs. Kisil's family during this difficult time and to grant Mrs. Anna Kisil eternal life in His Heavenly Home.
May Her Memory Be Eternal. Вічная Пам'ять.
Конґрес Українців Канади, відділ Торонто, висловлює глибокі співчуття з приводу смерті св.п. пані Анни Кісіль, яка відійшла у вічність 16-го листопада в м. Торонто. Українсько-канадська спільнота розділяє біль втрати та сумує разом з рідними та друзями пані Анни, надзвичайна громадська провідниця, меценат, активістка та волонтерка. Пані Кісіль була глибоко віддана допомозі іншим та службі своїй громаді та Україні.
Впродовж десятиліть свого волонтерства, пані Кісіль відігравала провідну роль в багатьох громадських організаціях. Була президентом Світової Федерації Українських Жіночих Організацій, віце-президентом Світового Конґресу Українців, головою міжнародної організації Четверта Хвиля у Північній Америці, членом ради директорів Канадсько-Української Мистецької Фундації, Торонтонського відділу Конґресу Українців Канади, та багатьох інших організацій.
Пані Кісіль була успішним підприємцем та щедро жертвувала на численні гідні справи та підтримувала проекти та ініціативи в Україні, Канаді, та цілому світі. За її меценатство, провідництво та волонтерство, пані Кісіль було присвоєно численні нагороди, зокрема, нещодавно, Хрест Івана Мазепи за вагомий особистий внесок у зміцнення міжнародного авторитету України, розвиток міждержавного співробітництва та плідну громадську діяльність.
Просимо Господа Бога пам'ятати родину пані Анни Кісіль в цей важкий час та дарувати покійній вічне життя в Його Небесному Царстві.
Вічная Пам'ять!
---