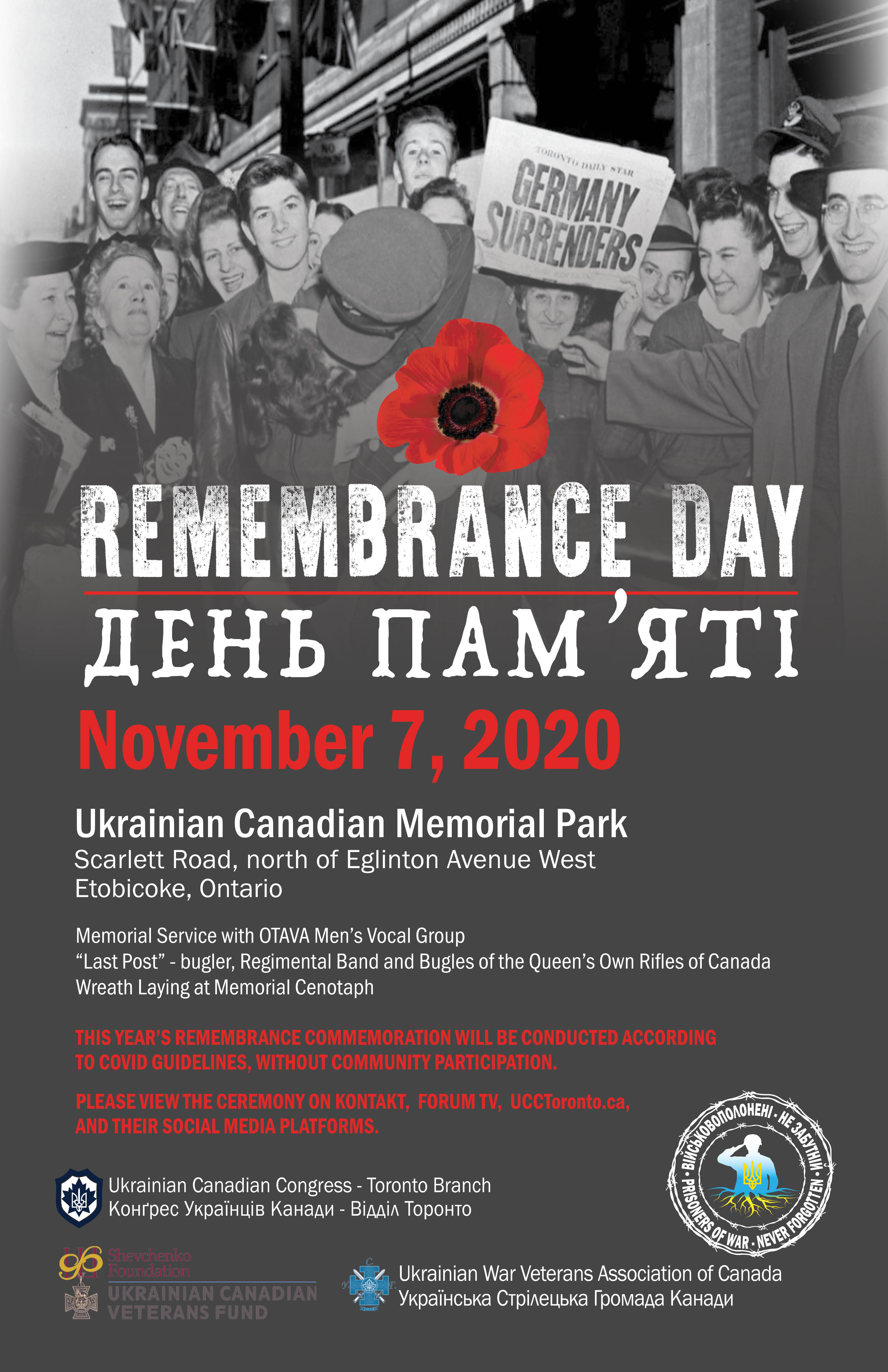 Veterans, Canadian and Ukrainian Armed Forces members, along with the participation of The Queen's Own Rifles of Canada and the Otava Men's Vocal Group, will recognize the sacrifices of our soldiers, the toil of our veterans and the on-going service of our active Armed Forces members here in Canada and in Ukraine.
This year's Remembrance Day Ceremony, organized by the Ukrainian Canadian Congress - Toronto Branch and the Ukrainian War Veterans Association of Canada, commemorates the hundreds of thousands of Canadians who made the ultimate sacrifice to protect our freedoms, and those that serve today.
This year marks the 75th anniversary of the end of World War II. We also mark the 75th anniversary of the D- Day Assault on Normandy in World War II. In June of 1945, Operation Overlord took place, which saw the landing of 155,000 Allied troops on the beaches of Normandy in France. This was the largest amphibious military operation in history and started collapse of the Nazis on the western European front.
COVID PROTOCOLS WILL BE FOLLOWED

When: Saturday, November 7, 2020
2:00 Memorial Service with the
Otava Men's Vocal Group, and
Bugler from The Regimental Band and
Bugles of The QOR of Canada
Wreath Laying Ceremony at the Cenotaph
Where: Cenotaph at Ukrainian Canadian Memorial Park
555 Scarlett Road, Etobicoke, ON
(Just north of Eglinton Avenue West
---