TODAY - #StandWithUkraine RALLY against Russian aggression - Russia has ordered troops onto Ukrainian soil!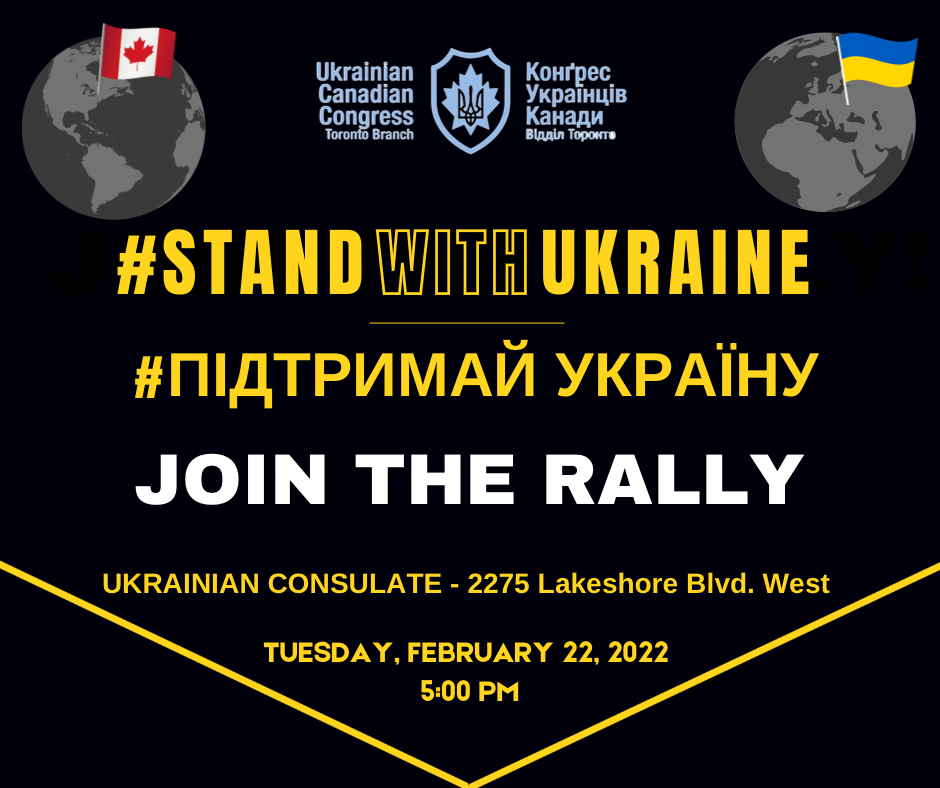 The Ukrainian Canadian Congress together with the GTA Ukrainian and other communities, will be rallying to support Ukraine and to strongly condemn relentless Russian aggression and expansion of the war path Putin is pursuing.
Putin conveyed this intent by recognizing the eastern provinces of Ukraine as breakaway Russian republics, moving Russian troops into Ukraine and denying the existence of a sovereign Ukrainian nation.
For further details, visit:
https://www.facebook.com/ucctoronto/
or contact:
Nadia Prokopiw, UCC - Media Relations416-884-2510 (call/text)
---