Stand with Ukraine: March For Ukraine Documentary - Toronto, February 27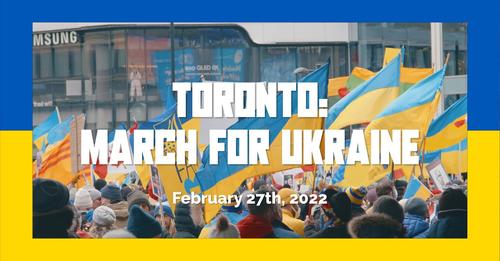 https://www.youtube.com/watch?v=QhvsQarVr7Y
On Sunday February 27th, over 30,000 people attended the Toronto March For Ukraine to express their support for Ukraine. The mega march was organized by the Ukrainian Canadian Congress Toronto branch.
Director Adam Bialo from Kontakt Films captured the march and the sentiment felt by so many Canadian concerned about the illegal war on Ukraine.
"On Thursday February 24th 2022, the nation of Russia led by President Vladimir Putin broke international laws and launched an illegal large-scale military invasion of Ukraine. We need to unite to overcome this totalitarian power before it leads to World War 3 and humanity's downward spiral. The world can and will stop Vladimir Putin. The time to act is now."
Director/Cinematographer: Adam Bialo
---