Successful Fundraiser Held at Casa Loma - March 27, 2022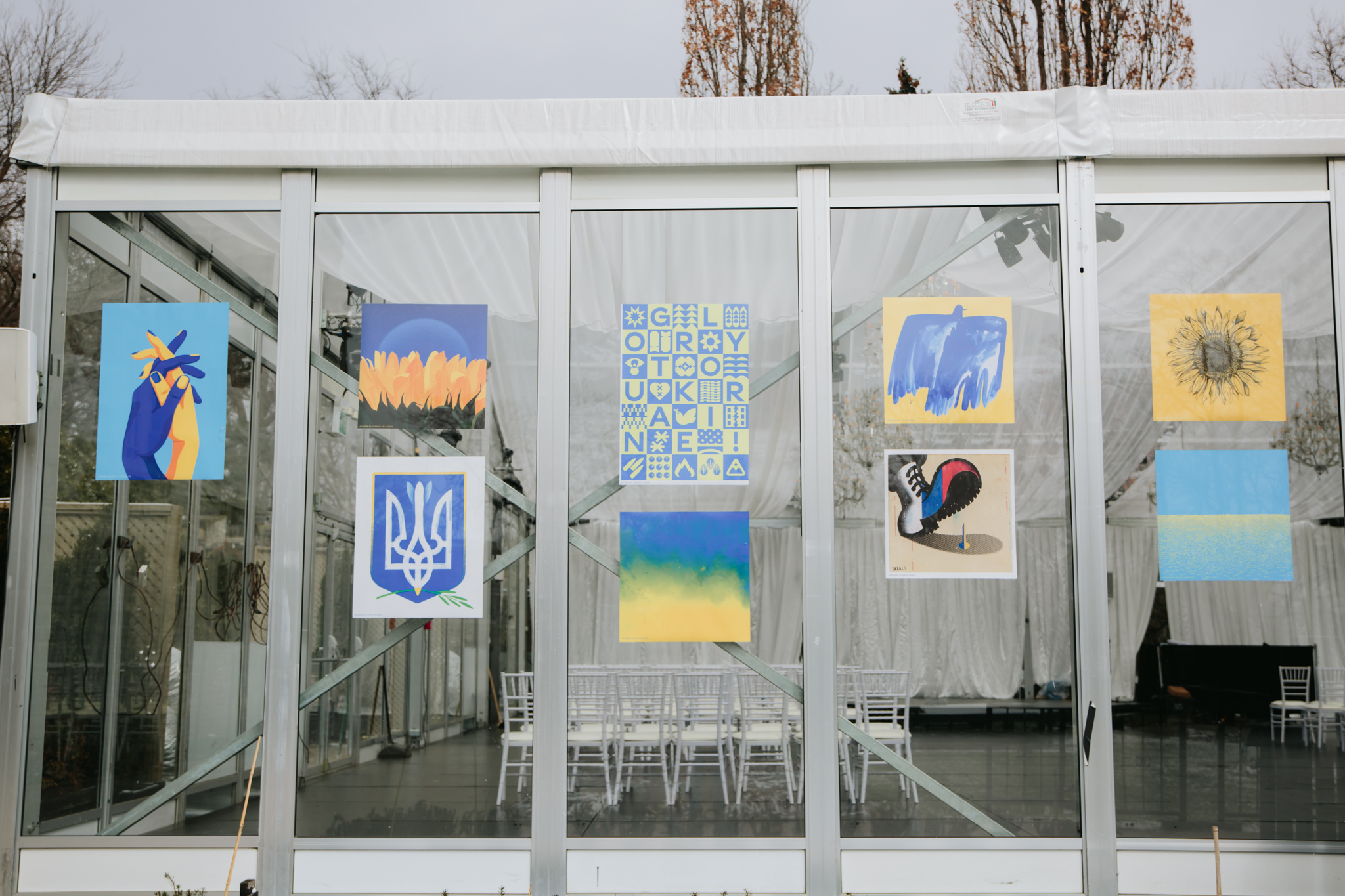 April 13, 2022
Successful Fundraiser held at Casa Loma
Toronto, Ontario. The Ukrainian Canadian Congress (Toronto Branch) is pleased to announce that $30,587.15 was raised in support of the UCC-CUF Ukrainian Humanitarian Appeal on Sunday March 27,2022 at the Ukrainian Day at Casa Loma fundraising event.
UCC Toronto Branch President Peter Schturyn thanked the Liberty Entertainment Group for donating the proceeds of the day's admission tickets from Casa Loma in the amount of $22,000 and an additional donation of $5,000 to the Humanitarian Appeal. The additional funds came from onsite vendor sales of fresh and silk sunflowers donated by Flower Fantasy, pysanky, t-shirts and hoodies, linens, floral door wreaths, books and cd's. Vendors included Victor Malarek, Maria Dolnycky, Mary Villalobos Majka, Marika Skrypnyk, Andrij Zvizhynskyy, Yaskrava by Maryna Hermanczuk, the Marczyk family, and Canada Worker Trades. Mary Radewych, Anna Heychuk and Margo Bock assisted the vendors.
Peter thanked Nick Di Donato, President and CEO of the Liberty Entertainment Group, the Italian Chamber of Commerce of Ontario (ICCO), the Canadian Italian Business and Professional Association (CIBPA) for their participation and support as well as Lenny Lombardi of CHIN Radio and TV for broadcasting live from the castle on this occasion.
"This event was a coming together of the Italian Canadian and Ukrainian Canadian communities in support of the people of Ukraine," said Nick Di Donato, president and CEO, Liberty Group. "We're both proud and honoured to help with during this time of extreme need by hosting this fundraiser at Casa Loma and encourage all Torontonians to give. We're all deeply affected by this international humanitarian crisis, and we're committed to assisting in whatever way we can."
UCC National Executive Board member and event organizer, Olya Grod, commented that the "it was a wonderful opportunity for the public to not only tour the Castle, but to also boost the fundraising efforts of the Ukrainian Canadian community to assist with humanitarian assistance while Ukraine is being attacked by Russia". This war has already caused 4 million Ukrainians to flee their country and over 7 million Ukrainians to be internally displaced. Olya also thanked Orest Haluszka, Natalia Brzuska and Zoryana Grod for their assistance in organizing and managing this event.
The stage program included remarks by the Honourable Ministers Marco Mendicino and Carolyn Bennett, MP Yvan Baker, Mayor John Tory, his Excellancy Oleksandr Shevchenko, Consul General of Ukraine and Peter Schturyn, UCC Toronto Branch President.
MC Alicia Markson introduced the many wonderful performers which included the Vira Zelinska Ukrainian Youth Bandura Capella Zoloti Struny under the direction of Oksana Zelinska-Shevchuk, the Kalyna Performing Arts Company under the direction of Stefan Kuziw, young vocalist Zlata Barchuk, vocalists Pavlo Fondera and Vlada Fondera, the Crescendo Ensemble, musician and vocalists Marichka and Mark Marczyk, Andriana and Ihor Artemyak, soloist Myroslava Solovianenko and the Otava Quartet.
An art exhibit of posters created by Ukrainian artists representing peace symbols was mounted by Oksana Hawrylak and displayed outside on the glass walls of the Castle's green house. Artist Martin Russocki displayed a portrait he created of Ukrainian President Volodymyr Zelensky.
Pysanka writing was demonstrated by Larysa Spolsky, and a children's kraft centre was managed by Olha Tkachenko, Vika Mykytyak, Tanya Tymchuk, Maryna Saidova, Valerie Huang and Alexandra Reznik.
Selling Pysanky with Olya Grod and Orest Haluszka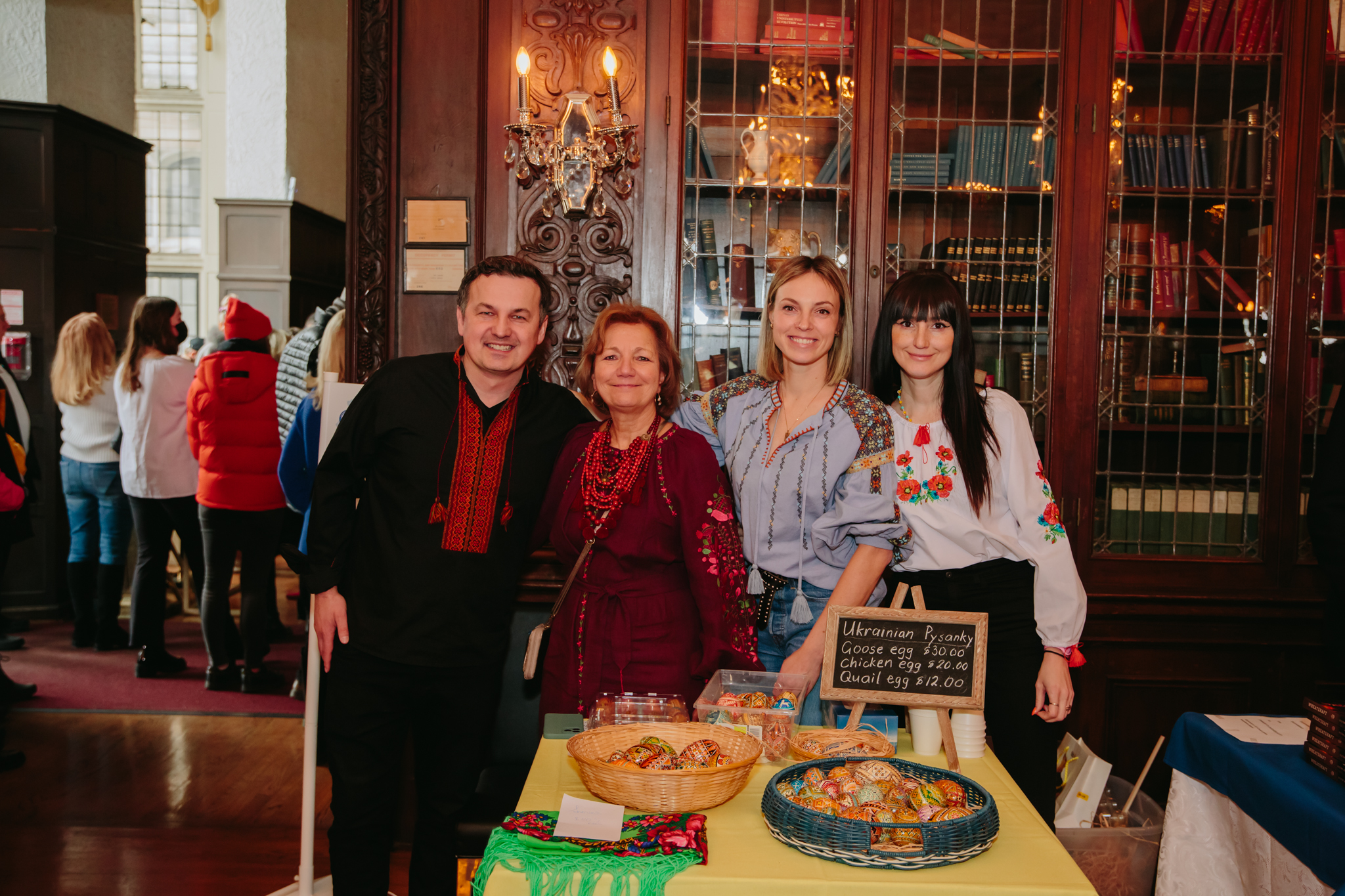 Nick Di Donato, President and CEO of the Liberty Entertainment Group; Lesia Chychij, President of the UCC National; Peter Schturyn, President of the UCC-Toronto; John Tory, Mayor of Toronto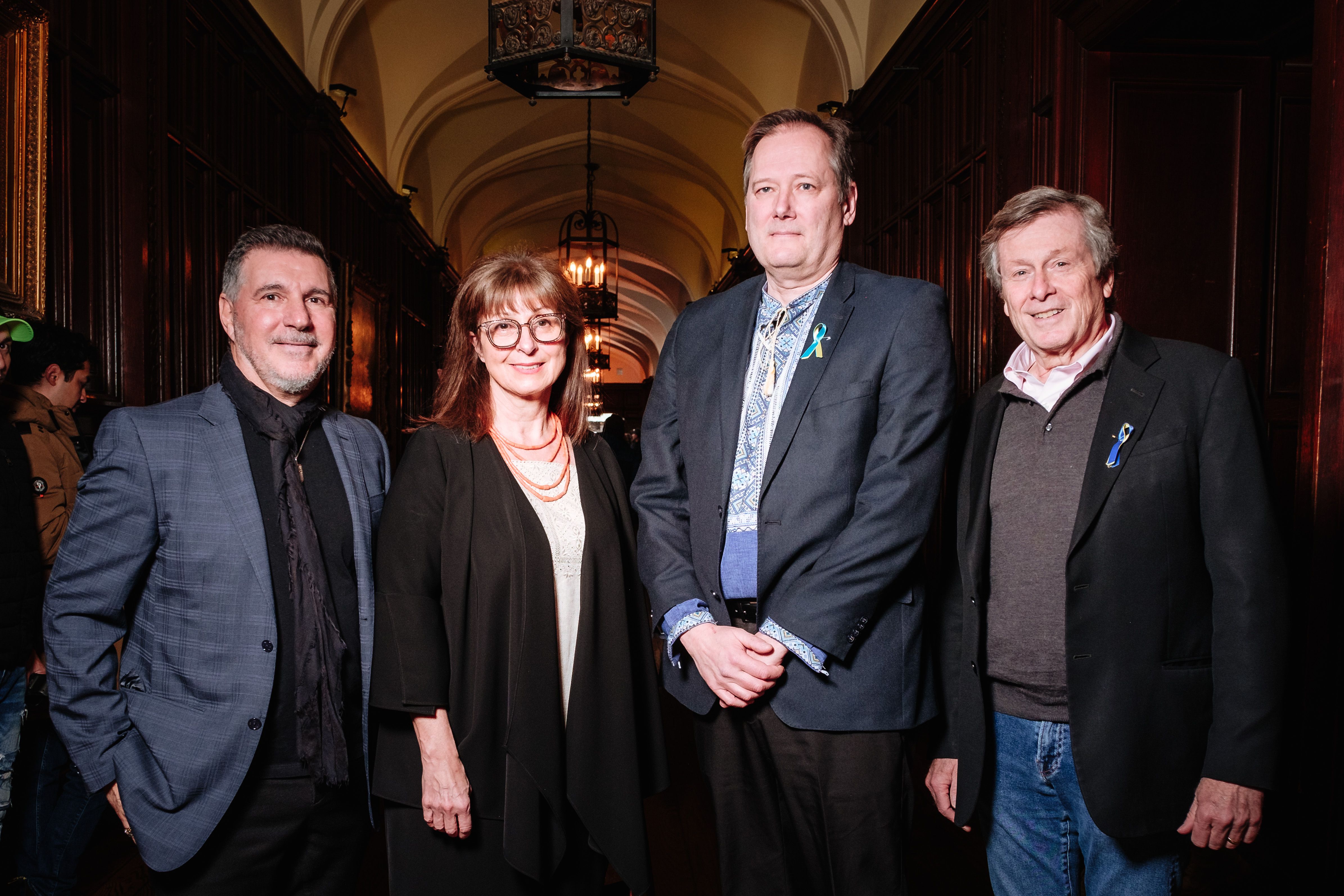 The Honourable Ministers Marco Mendicino and Carolyn Bennett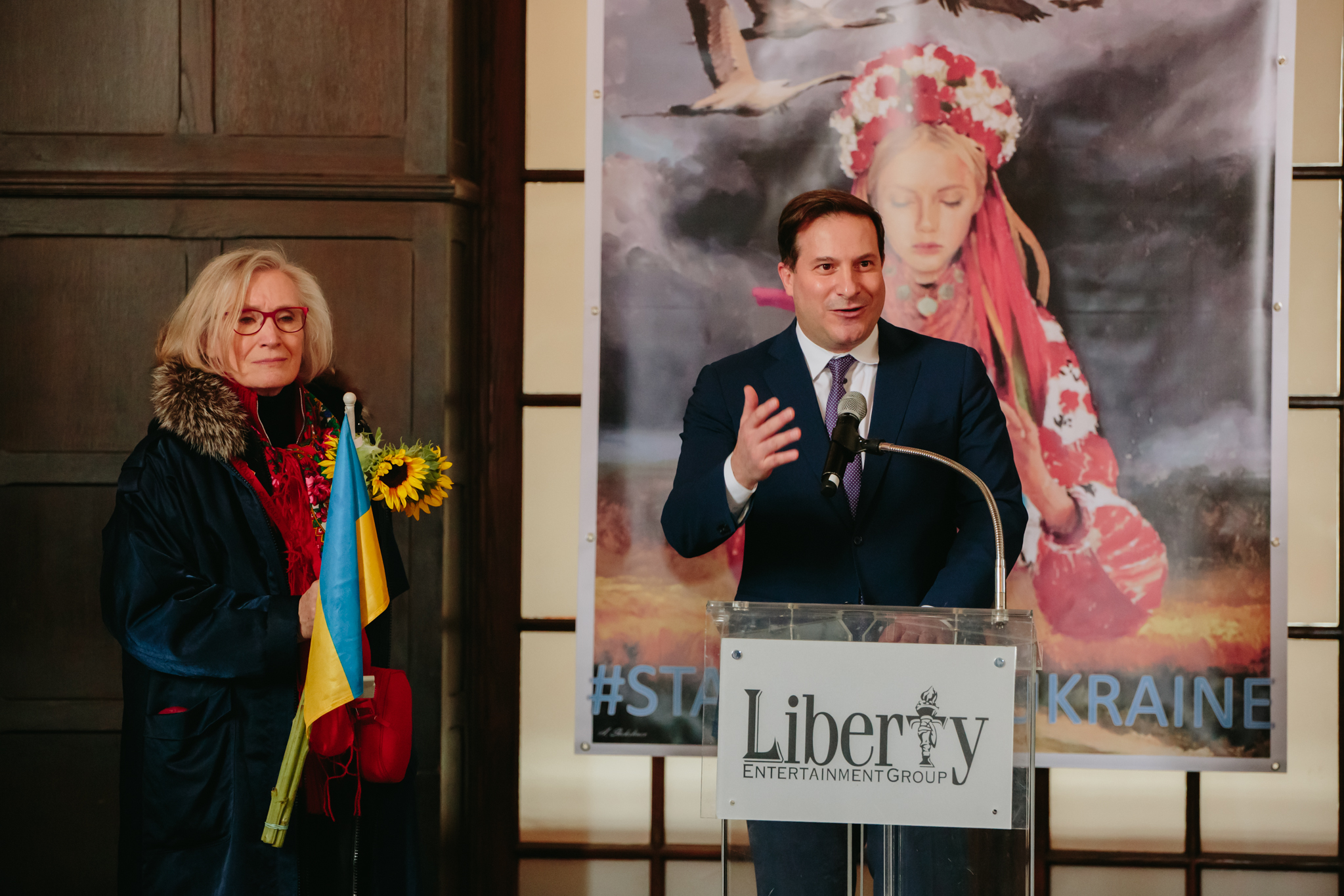 Victor Malarek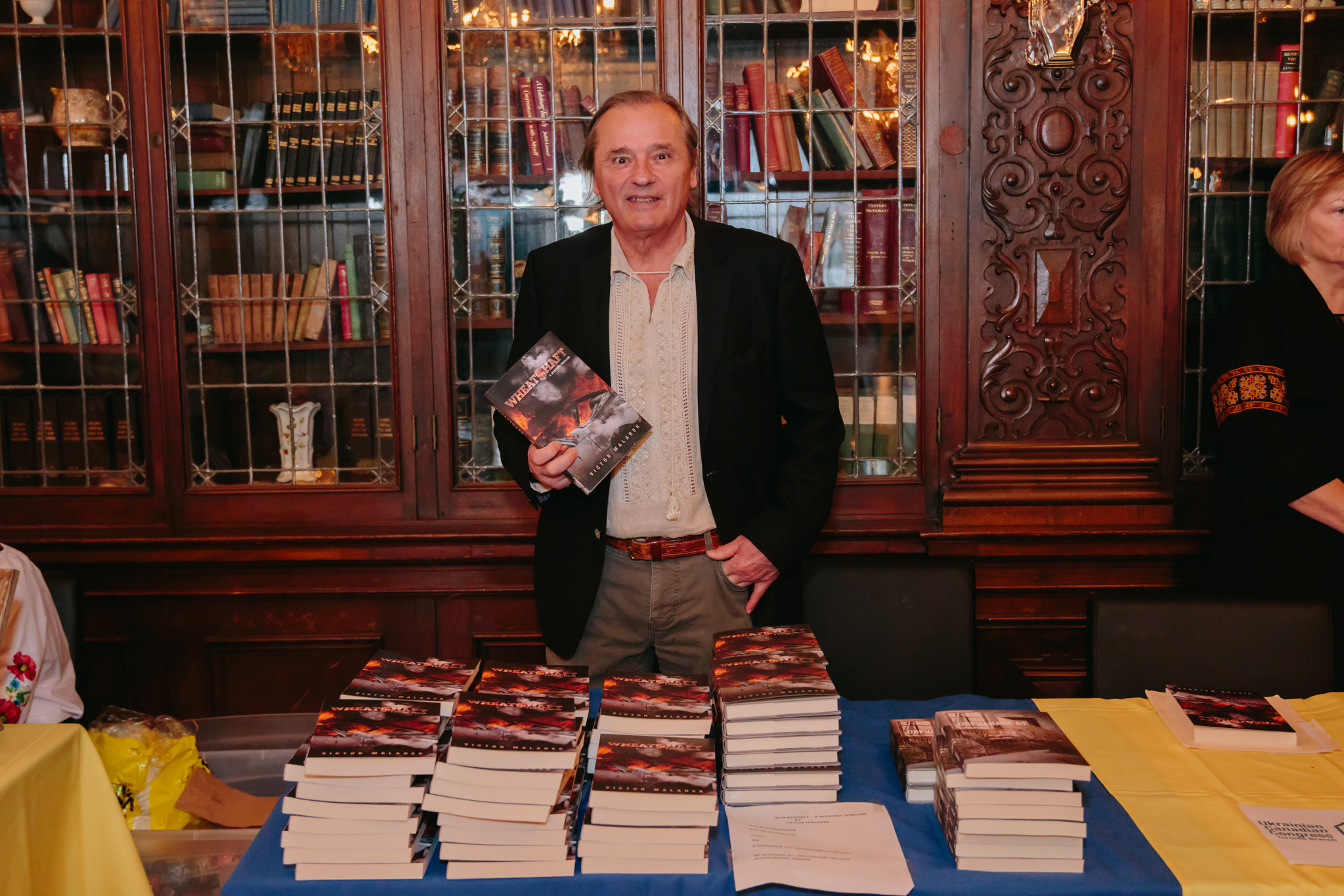 Ukrainian Youth Bandura Capella Zoloti Struny under the direction of Oksana Zelinska-Shevchuk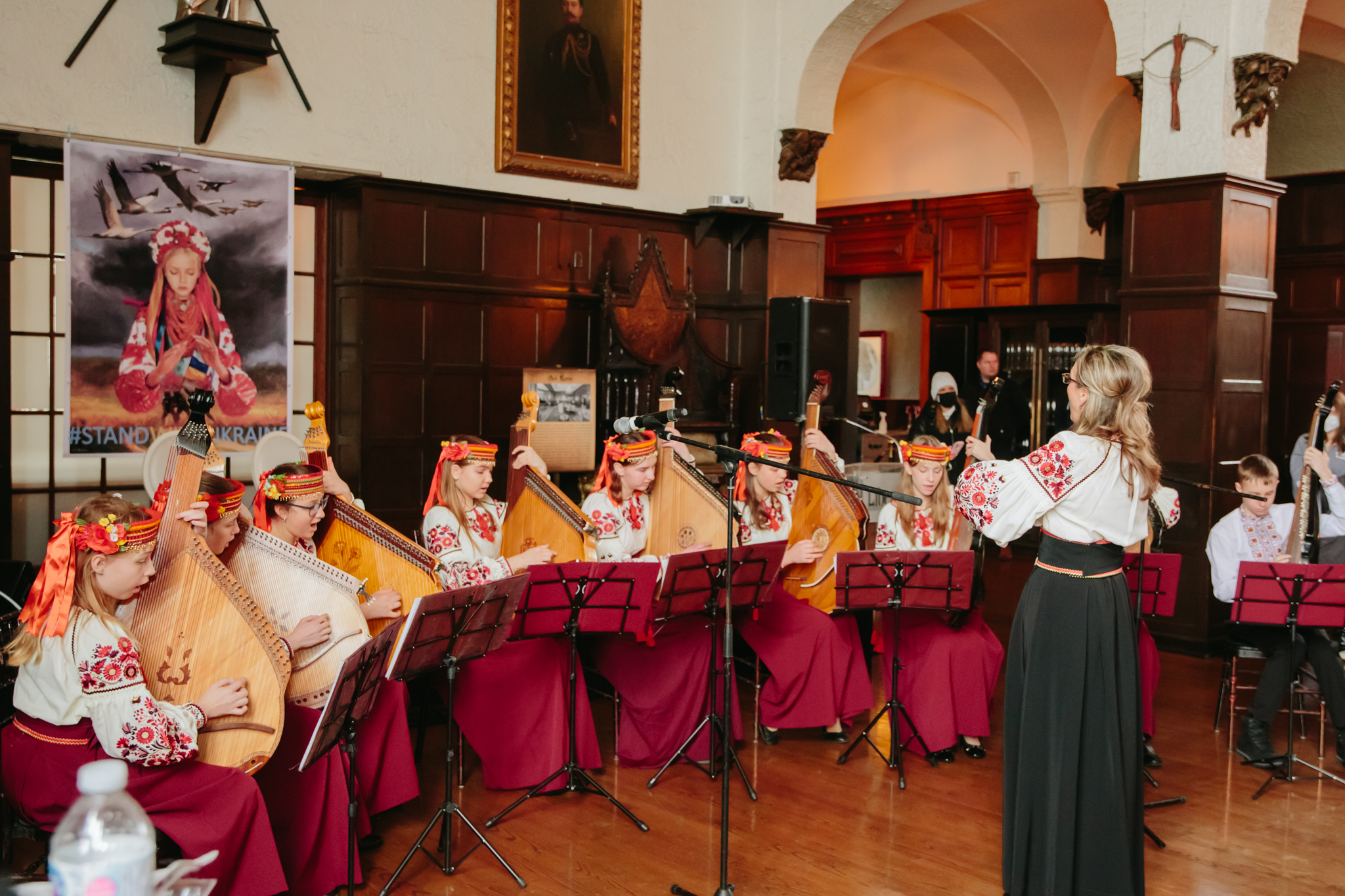 The Kalyna Performing Arts Company under the direction of Stefan Kuziw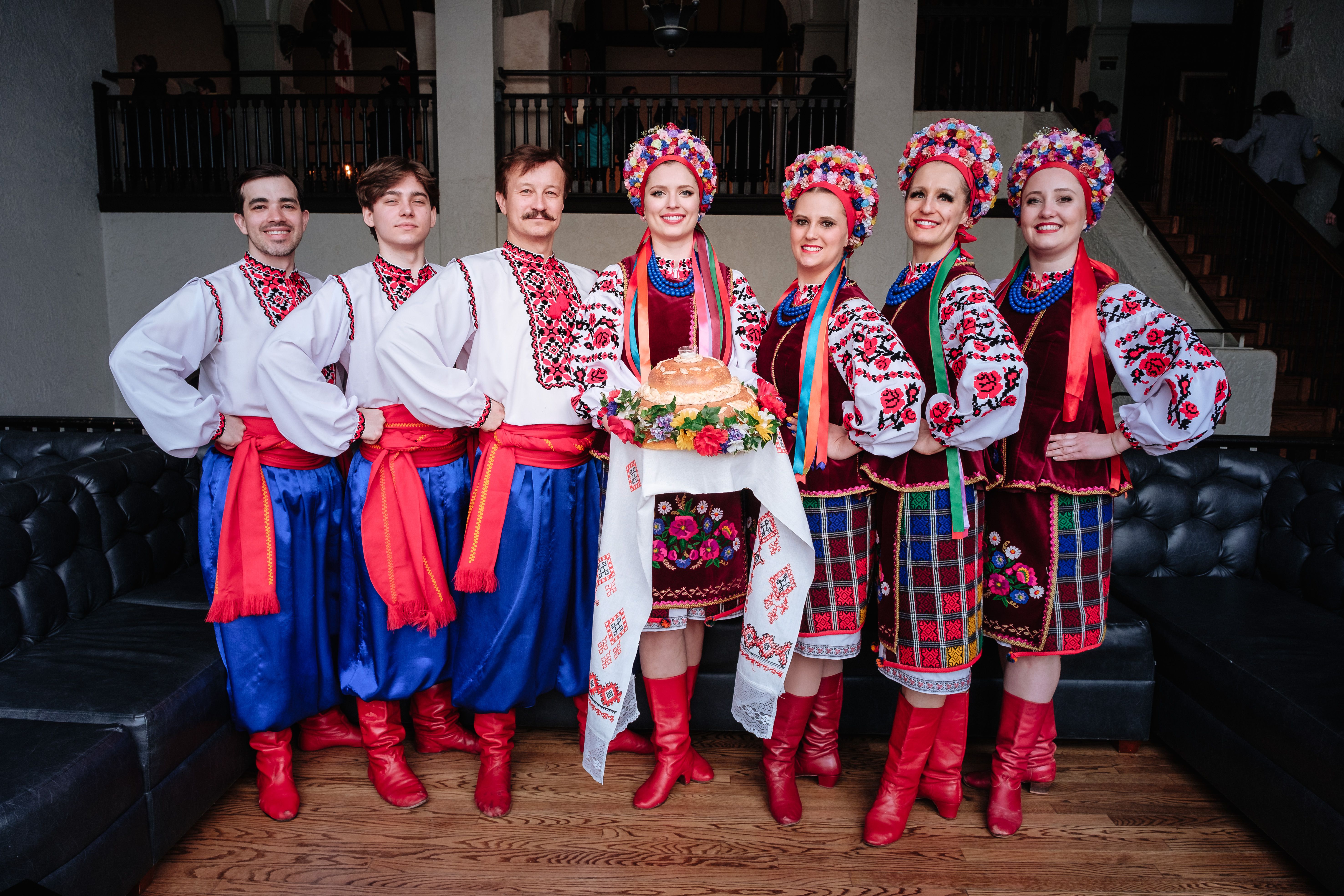 ---