This SATURDAY – RALLY TO STOP THE WAR CRIMES – 2:00 - 60 St. Clair East - Free Ukraine Square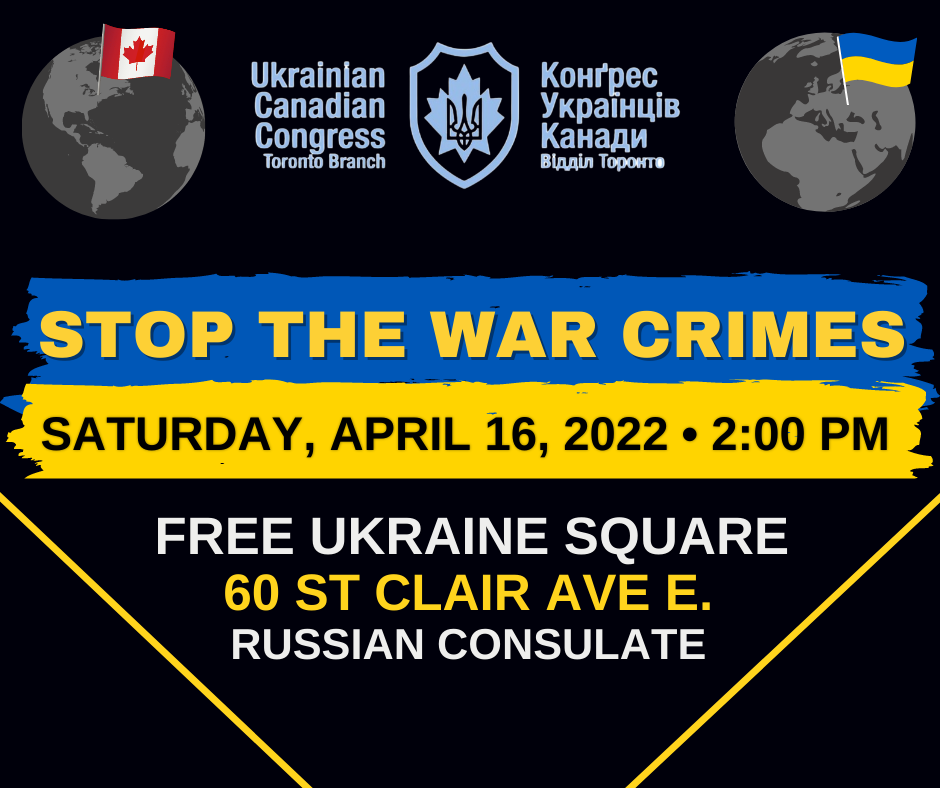 Come out and join us this SATURDAY – STOP THE WAR CRIMES #StandWithUkraine
Let's bring attention to the war crimes being committed by Russian soldiers in occupied areas.
Please share this poster on your social channels and email to your contact list.
SATURDAY, APRIL 16, 2022 at 2:00 PM
FREE UKRAINE SQUARE
60 ST CLAIR AVE E.
Please NOTE – our event this week is on SATURDAY - to respect Easter Sunday.MORE WAR CRIMES against humanity have been discovered and are being documented. But the war crimes continue as the world watches.
---