Join us on Friday, April 29th at 10 am for a Toronto Student rally for #Ukraine at the Nathan Philips Square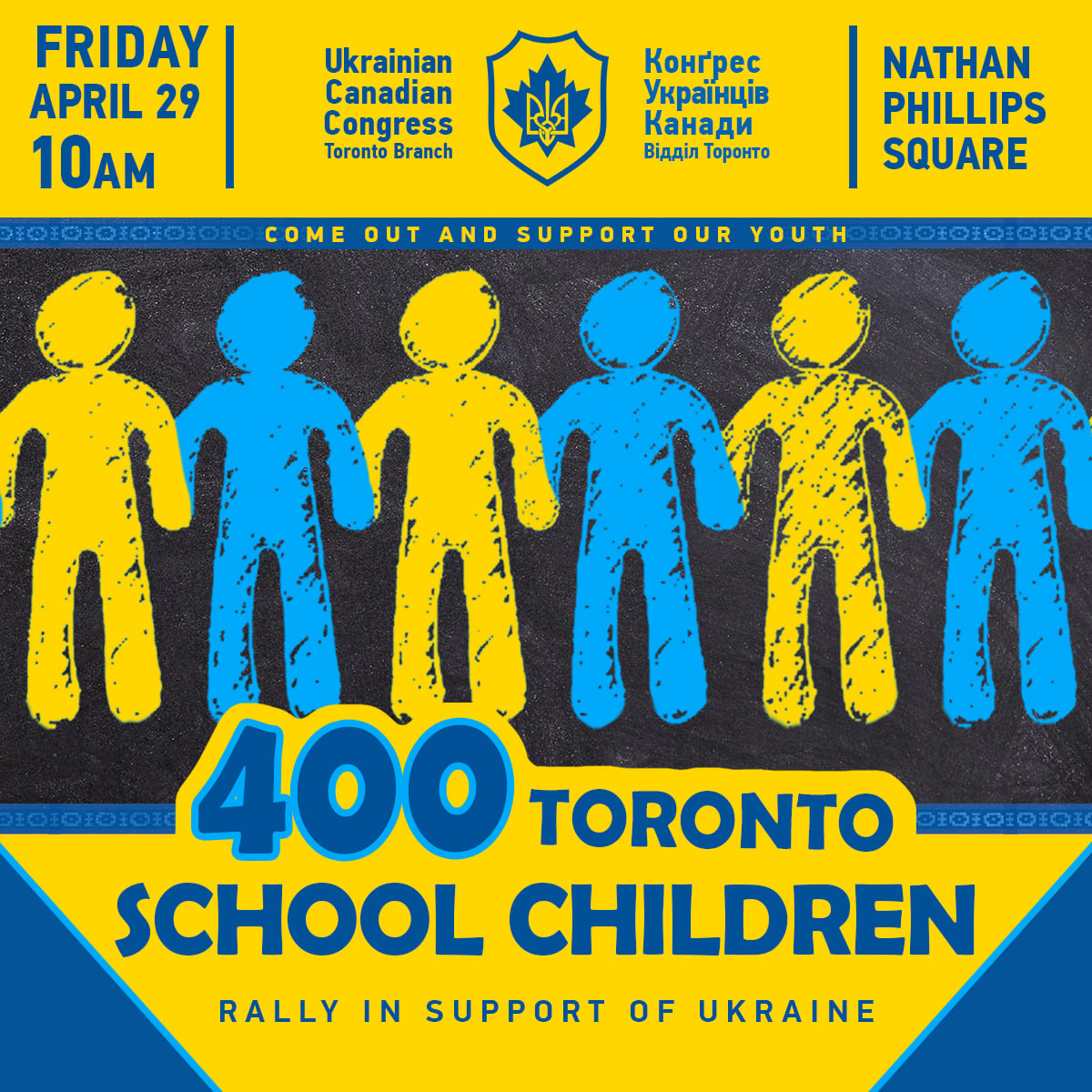 PLEASE COME OUT AND JOIN US – TOGETHER WITH APPROXIMATELY 450 TORONTO SCHOOLCHILDREN
on Friday, April 29th at 10:00 a.m.
As they Rally to Show Their Support for #Ukraine
at Nathan Philips Square.- Toronto City Hall
We will be joined by Mayor John Tory, MPP Kinga Surma and the Ukrainian Ambassador to Canada Yuliya Kovaliv.
St. Demetrius Catholic School students will grace us with their performances!
Please come out and support our youth! They are our future!
---