CALL TO ACTION: Join us for a rally on Wednesday, June 29th at the Mississauga City Hall, 300 City Centre Drive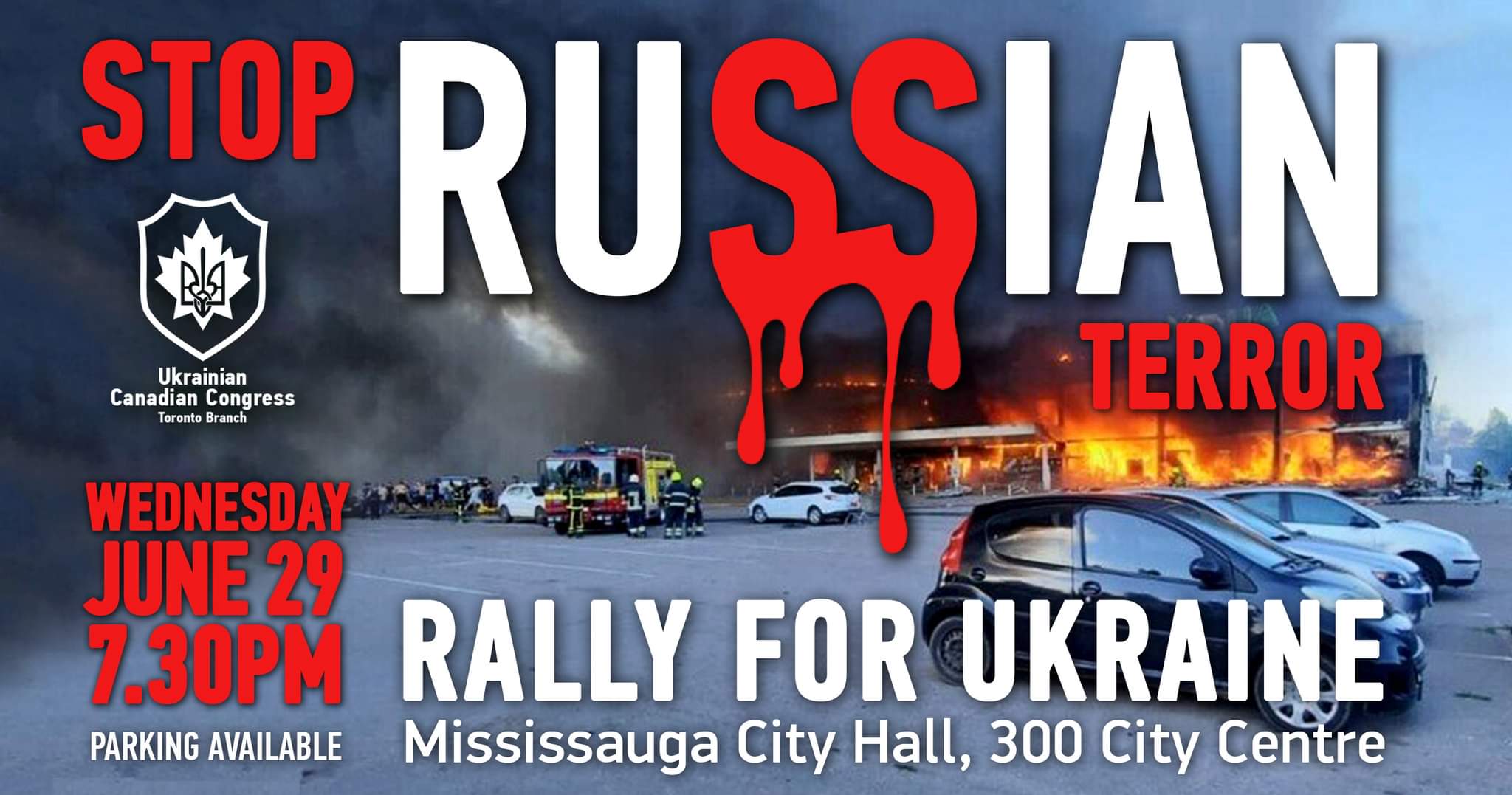 We must show the world that #RussiaIsATerroristState !
Russia attacks innocent civilians, hitting shopping malls and apartment buildings in #Kyiv , #Kharkiv , #Kremenchuk and other major cities of #Ukraine !
Please come out in support and solidarity with people of Ukraine !
---