Zapovid: Underground - Exclusive Subway Performance - For tickets click here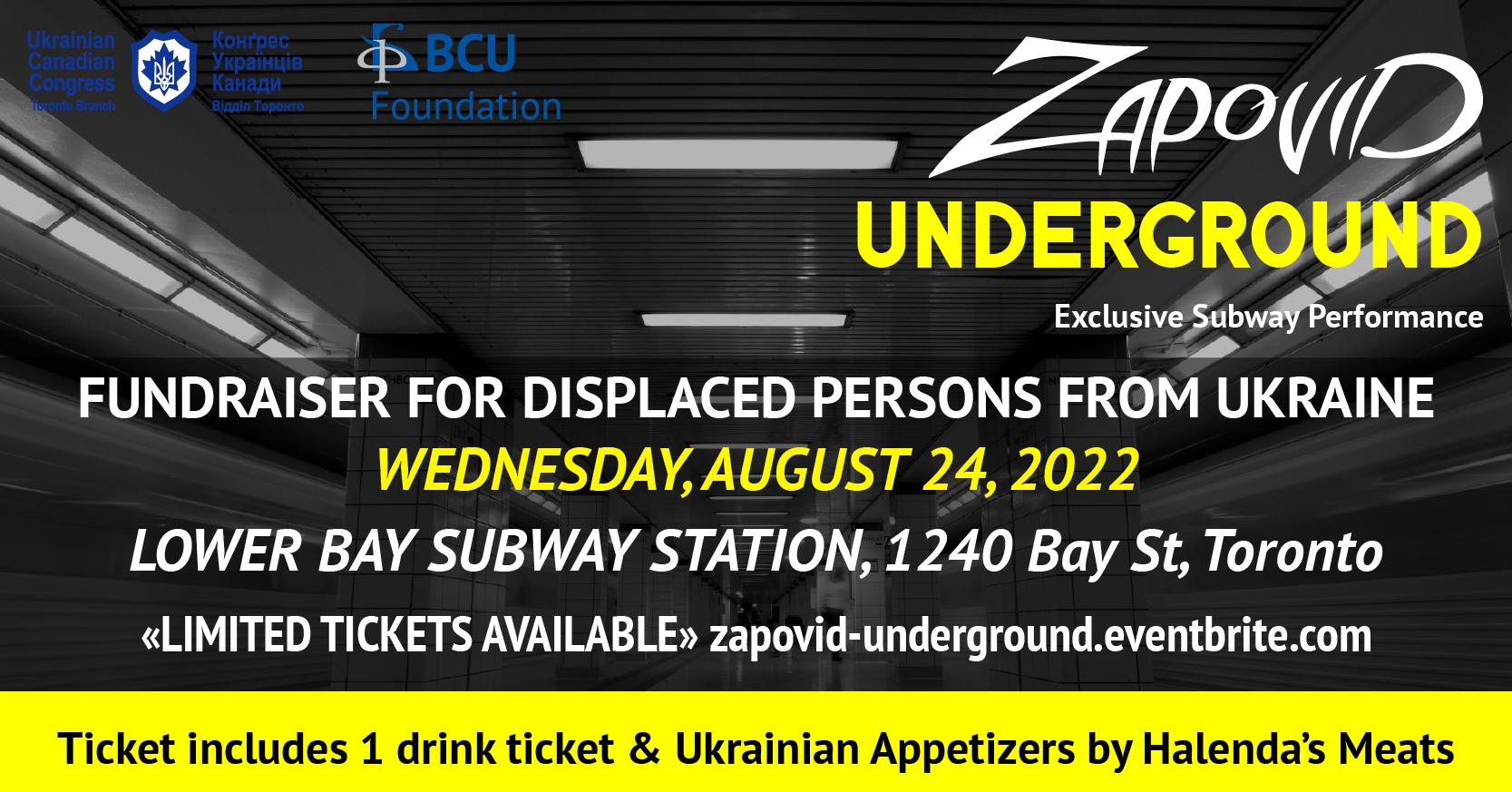 TICKETS: https://zapovid-underground.eventbrite.com/
PROMO VIDEO: https://www.youtube.com/watch?v=Gq0HfdUHyEQ
Zapovid: Underground - EXCLUSIVE Subway PerformanceFundraiser for displaced persons from Ukraine
Wednesday, August 24, 2022Doors open: 7:30pm | Show starts 8:00pm
Tickets: $90𝐔𝐬𝐞 𝐭𝐡𝐞 𝐏𝐑𝐎𝐌𝐎 𝐂𝐎𝐃𝐄: 𝐔𝐂𝐂𝟐𝟎 - 𝐠𝐭 𝟐𝟎% 𝐨𝐟𝐟 𝐓𝐈𝐂𝐊𝐄𝐓𝐒 𝐍𝐎𝐖!!!
Tickets include: 1 drink ticket and Ukrainian Appetizers by Halenda's Meats!
LIMITED QUANTITY AVAILABLE!
TICKETS: https://zapovid-underground.eventbrite.com/
Organizers: Ukrainian Canadian Congress - Toronto & BCU Foundation
Proceeds from the event will go to support the "Toronto Ukrainian Foundation" (UCC Toronto) and BCU Foundation's "New Hope Fund" in support of Ukrainian nationals arriving in Canada and in critical need of resettlement.
---