Feb 24, 2023 – Toronto Marks the One Year Anniversary of Russia's illegal invasion of Ukraine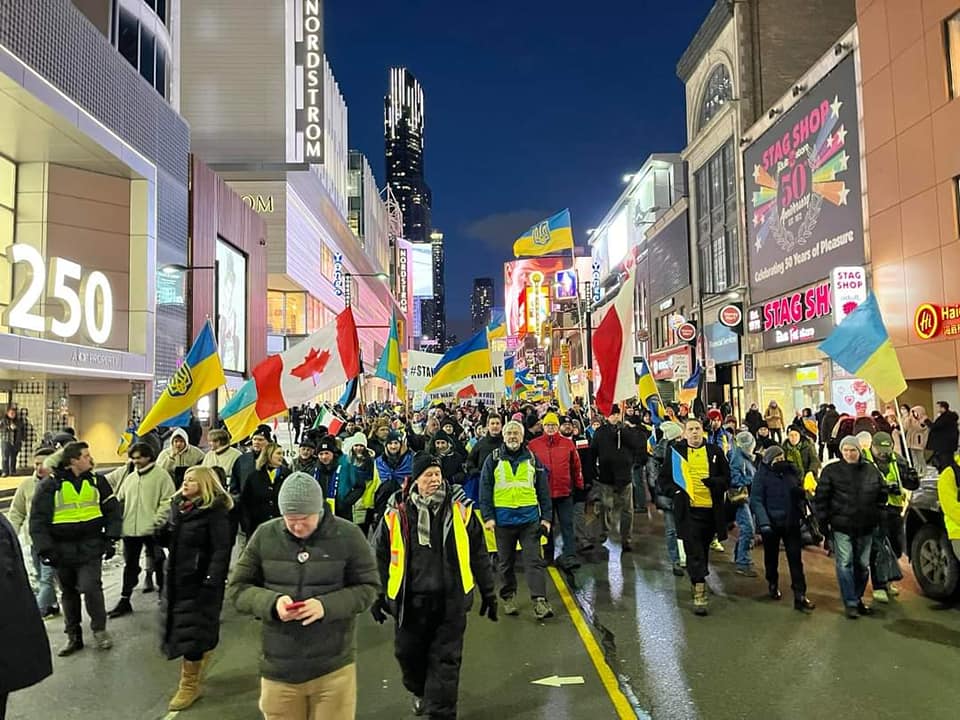 By Nadia Prokopiw
Over 10,000 people came out in the blistering minus 10 degree weather to downtown Toronto to join our Ukrainian Canadian Congress - Toronto Branch's "Mega March" on Feb. 24, 2023 marking the one year anniversary of Russia's brutal, illegal and genocidal invasion of Ukraine.
Honoured guest speakers included Prime Minister of Canada Justin Trudeau, Minister of National Defence Anita Anand, Premier of Ontario Doug Ford, Consul General of Ukraine in Toronto Oleksandr Shevchenko , Leader of the Official Opposition of Canada Pierre Poilievre and Deputy Mayor Jennifer McKelvie. It was an evening full of inspiration, hope and support.
Today, Prime Minister Trudeau persevered with his steadfast message: "We will support and stand with Ukraine for as long as it takes!" Mr. Trudeau announced that Canada will provide four additional Leopard 2 main battle tanks to support the Armed Forces of Ukraine in defence of their country, growing Canada's contribution to eight tanks in total. Canada will also provide an armoured recovery vehicle and over 5,000 rounds of 155 mm ammunition. The four previously announced Leopard 2 main battle tanks have been delivered to Poland and a Canadian Armed Forces team of trainers is currently training Ukrainian tank crews.
To increase pressure on Putin's regime, the Prime Minister announced that Canada is imposing new and additional sanctions on individuals and entities complicit in Russia's ongoing war against Ukraine.
The program concluded with more words of inspiration, support and gratitude for our allies and condemnation of Russia's brutal, illegal, and genocidal war in Ukraine from three of our tireless community leaders.
Alexandra Chyczij, President of UCC National, under whose leadership the Ukrainian community in Canada has never been more united, declared "Let this be the last anniversary of Russia's invasion of Ukraine!"
Markian Shwec, Chair of the Stand With Ukraine Committee of UCC-Toronto, led the crowd with chants of "Slava Ukrayini" and thanked the volunteers and attendees who have helped make all the rallies held this year so successful.
Peter Schturyn, President of UCC Toronto Branch, under whose leadership the Ukrainian community in Toronto has been instrumental in supporting Ukraine and helping displaced Ukrainians, profoundly thanked the Federal, Provincial and Municipal governments for their enduring support of Ukraine during Russia's illegal invasion and for the assistance provided to the escaping Ukrainian newcomers to Canada.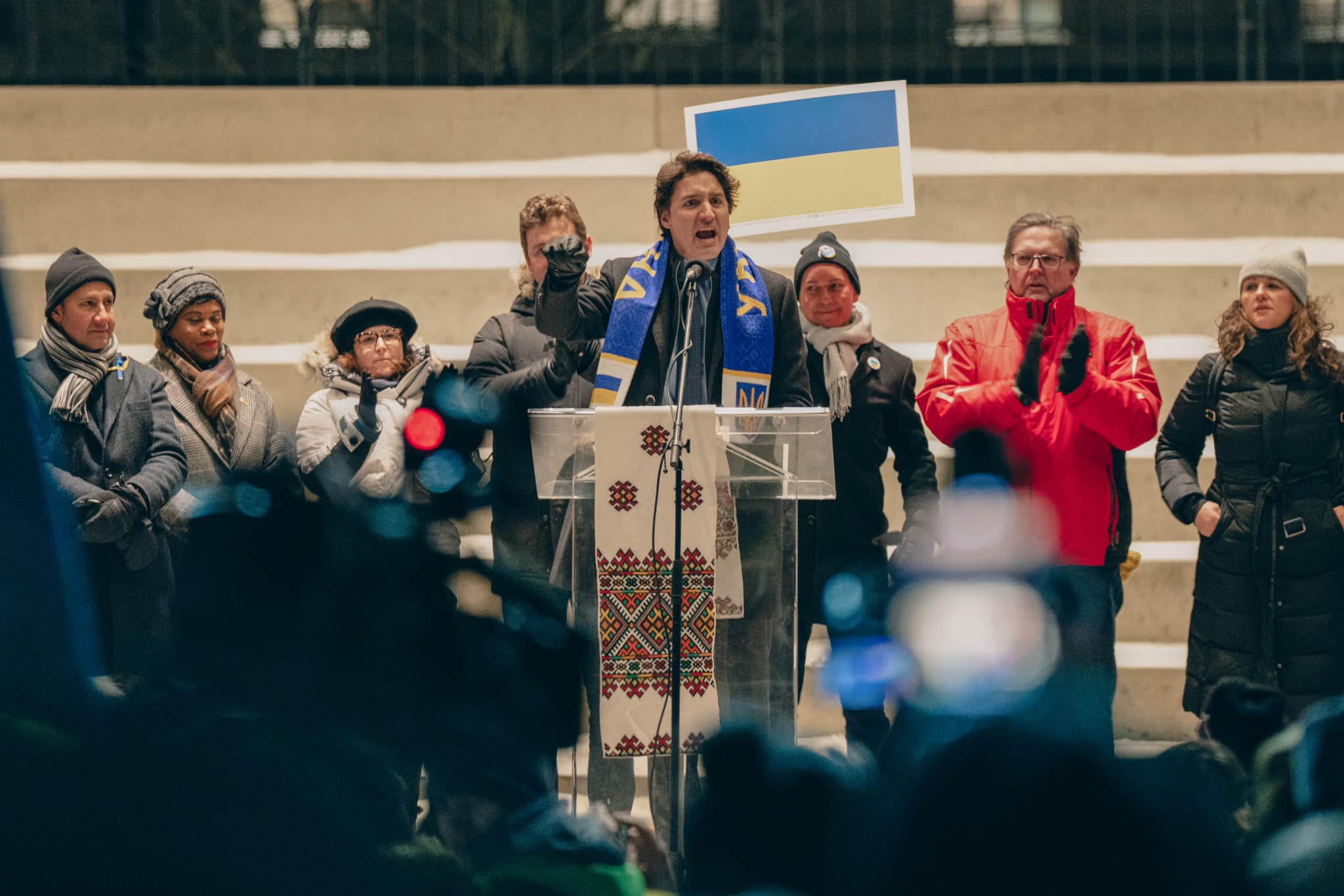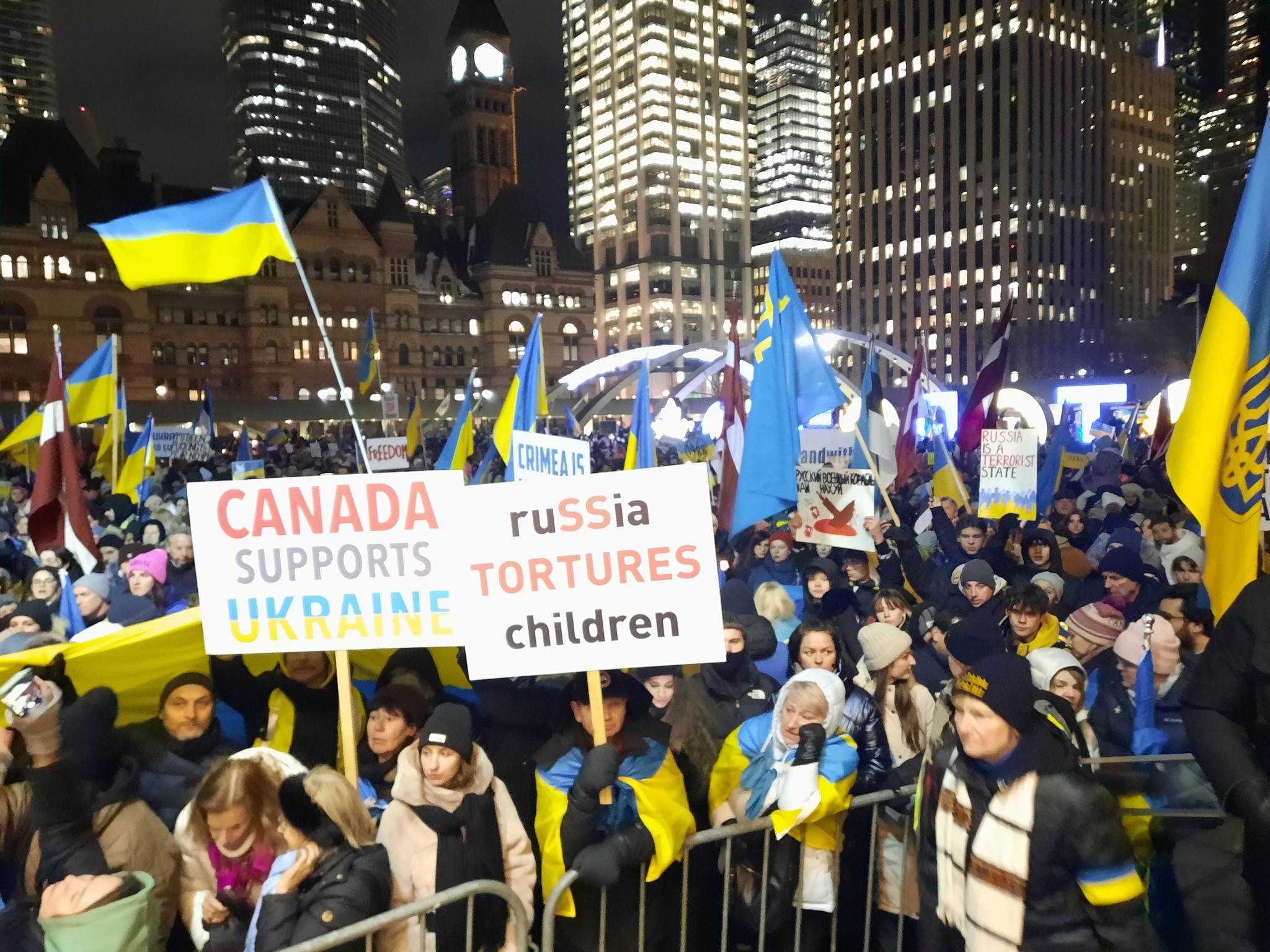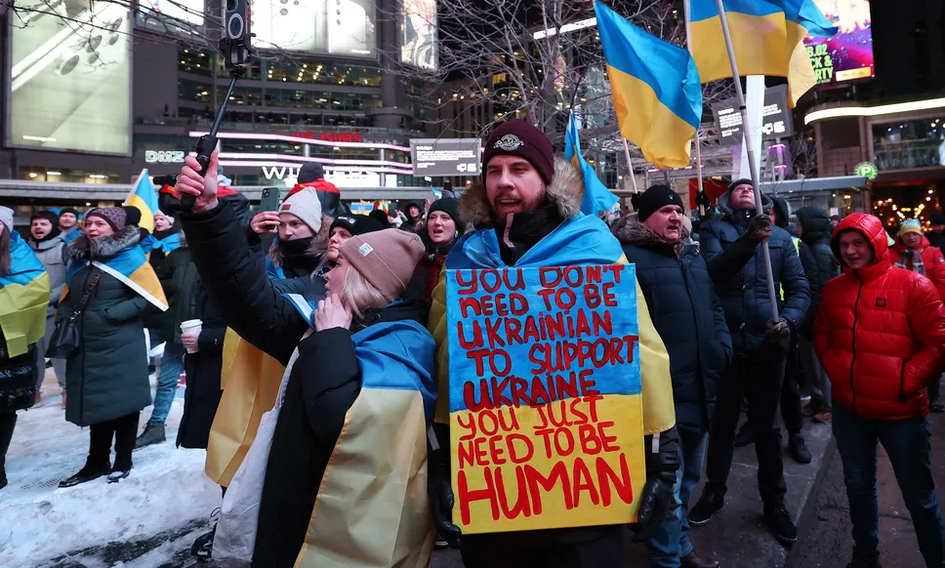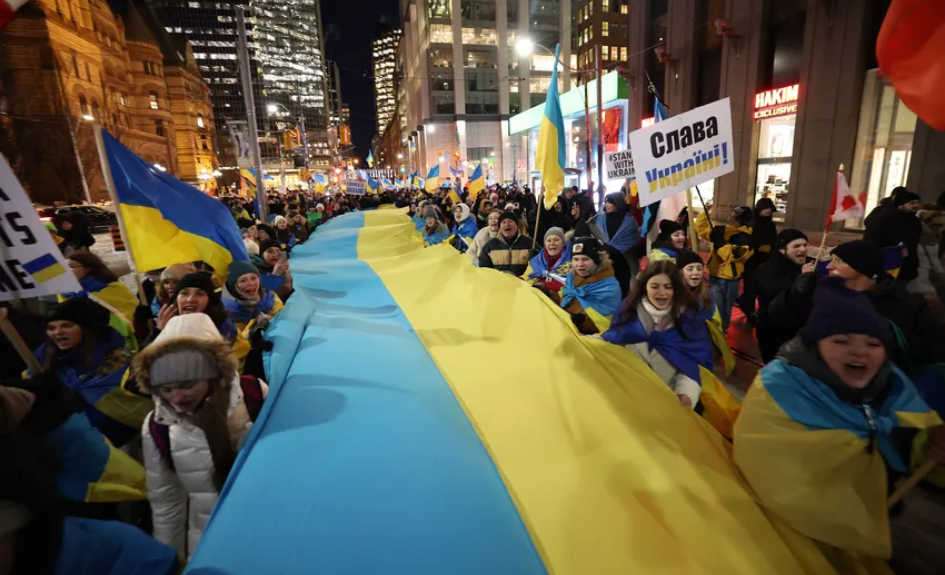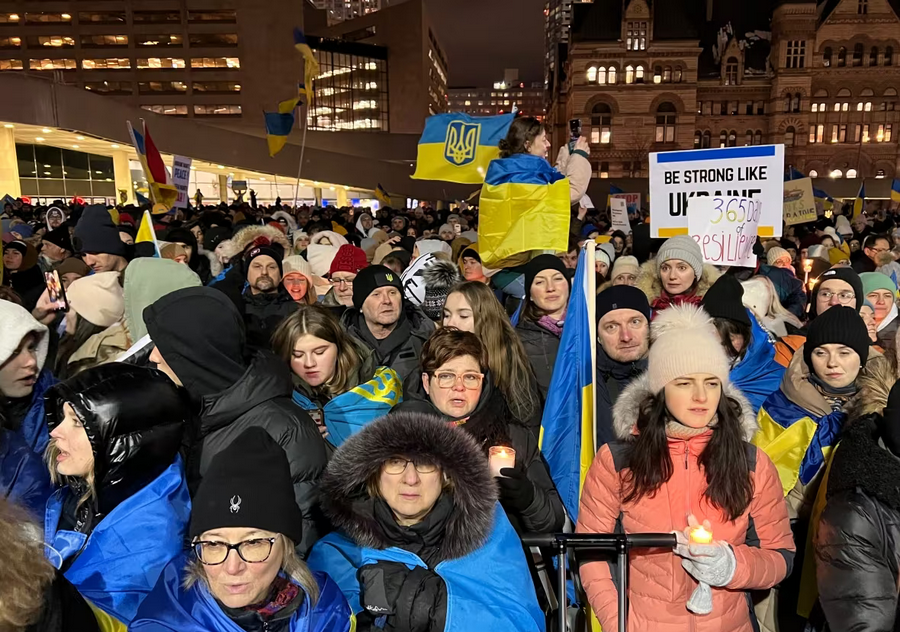 ---