Ukrainian Independence Day: Vendor Form & Agreement, Volunteer Application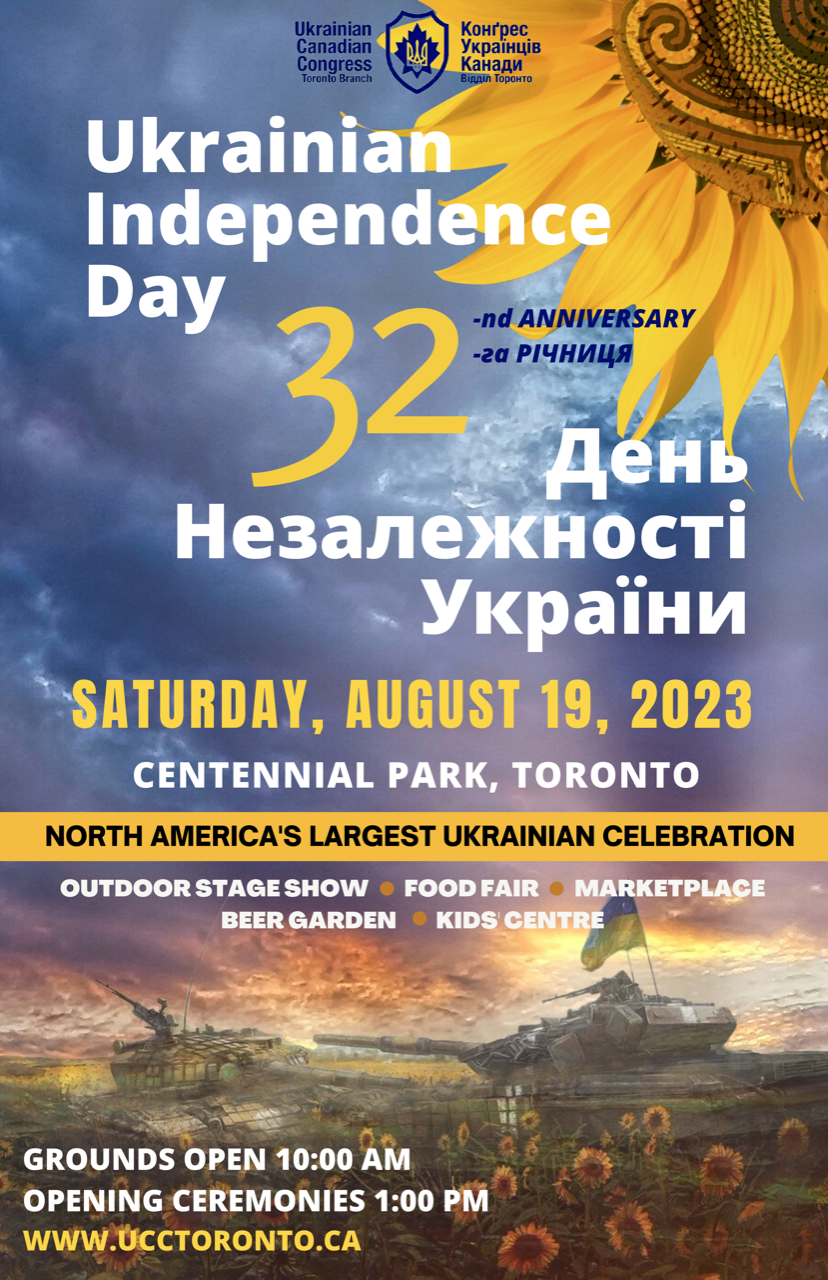 Dear Vendors and Participants,
August is again the time of year for our Ukrainian and Canadian communities to mark and celebrate the special event of Ukraine's Independence Day. This year, it will be held on:
Date: August 19, 2023
Location: Centennial Park in Etobicoke
Price: 250.00 per booth, for the full day. If paid by July 17th cost for the day is $200.00
Please complete the attached forms and submit together with cheque/payment to the Ukrainian Canadian Congress, Toronto Branch.
The cheque can be brought in anytime and slipped under the door or mailed to:
145 Evans Avenue, Suite 208
Toronto, ON M8Z 5X8
The fee can also be paid by e-transfer. For details please contact us at ucctoronto@bellnet.ca
Thank you for your involvement and participation with Ukraine's Independence Day celebrations at Centennial Park, and we hope you will join us once more this year.
---
---